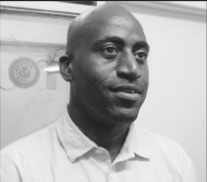 EVEN the most uncharitable opponent would have to grudgingly accept and recognize that the ruling United Workers Party was elected by a handsome majority to administer the affairs of the Saint Lucian people. Still, to the ruling party, it must seem like the path is beset on many sides by its critics, opponents, and naysayers, bent on defying and obstructing their will for the supposed good of the people, with respect to the planned DSH project in Vieux Fort. Large tracts of land to be handed over to a single developer, major changes to zoning and land-use planning, beachfront territory ceded, and even the building of a southern causeway to join the Maria Islands to the mainland. Although this bold and breathtakingly ambitious project is not without its flaws, tough economic times require that tough decisions must be made. The problem facing us is related to the unintended, unanticipated, or undesired aspects of the DSH project.
In the world of computing, a side effect is the term given to a non-obvious and undesired change that a programme makes to its operating environment. These side effects cause instability, especially when multiple parties are involved in making changes. Similarly, the proposed development in Vieux Fort, despite being undertaken for good intentions, appears to have stoked the interest and ignited the ire of ardent opposition, including: social, political, economic, and environmental groups.
Unfortunately, our less-than-stellar record of past experiences with other schemes, resulting in loss of land and beach access, does not lend ready support to the current plans, despite the unquestionable need for investment to aid our development. Furthermore, the stupendous scale of the latest incarnation, gives rise to much anxiety, not unreasonably, due to the long term implications.
If, optimistically speaking, the project proceeds without becoming mired by any contractual or other problems, then we could all look back proudly at a gem of an idea taken to completion in a deserving part of our country. Unfortunately, without a rich history of large scale projects proceeding swimmingly, there is much reason to be worried. Riding roughshod over the objections of the many who have expressed concern is unlikely to win favour, dispel anxiety, or increase confidence.
To share your views, contact the author at: www.datashore.net or via The VOICE.
About the Author
Dr.Lyndell St. Ville is an ICT Consultant based in Saint Lucia. His expertise includes systems analysis, design, and capacity building.