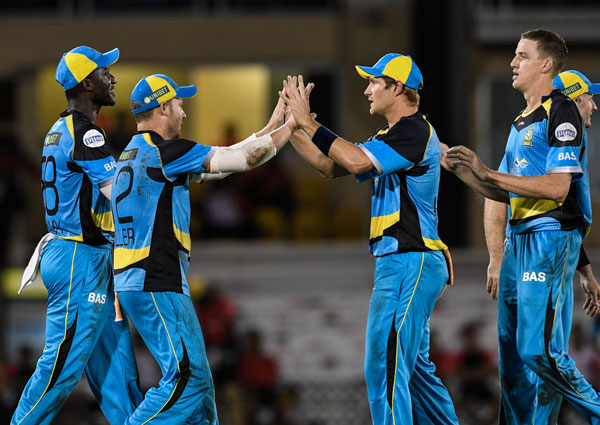 Piton Beer says it is proud and excited to be one of the official sponsors of The St. Lucia Zouks cricket team in the ongoing Caribbean Premier League (CPL)
As the 18-member cricket team makes their way across the region playing in the Caribbean Premier League (CPL) 2016, Piton Beer is on board to support them.
So far the Zouks, under the captaincy of Darren Sammy, have won one and lost one in the tournament and will go up against the Guyana Warriors at 6 p.m. tomorrow evening.
Piton Brand Manager Sylvester Henry explains that "Piton is honoured to be associated with the team which represents Saint Lucia, the home of Piton Beer."
He continued: "Our partnership with the Saint Lucia Zouks highlights our commitment to the development of youth and sports in Saint Lucia. We also see this partnership as a way to engage with new customers. Our sponsorship reinforces our promise to growing with Saint Lucia through the advancement of sporting activities.
"We know the Zouks will have a great season, especially looking sporty in our Piton branded uniforms, and we look forward to the matches to come, especially the ones here in Saint Lucia," concluded Mr. Henry.
The Piton Brand Manager encourages all St Lucians to come out and support the Zouks as they aim to capture the CPL T20 title.