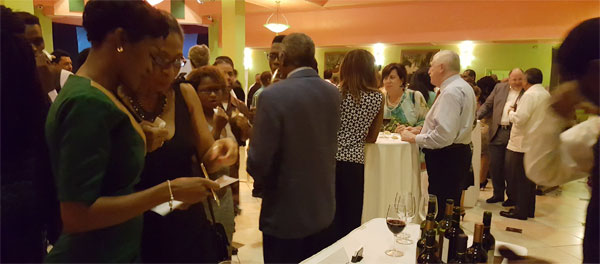 LAST Thursday, the Embassy of the Argentine Republic to Saint Lucia and the OECS celebrated Argentina's Bicentennial Independence, to commemorate the events of July 9 1816 and the signing of the Declaration of Independence, which led to the emancipation of Argentina from Spanish colonial rule.
A reception, held at the Sandals Halcyon hotel, was hosted by Mr. Ramiro Alfonso Hidalgo, Chargé d'Affaires of the Argentine Embassy, and attended by Governor General, Dame PearletteLouisy, Heads of Diplomatic Missions and International Organisations, Government authorities, Argentine citizens, and other distinguished guests.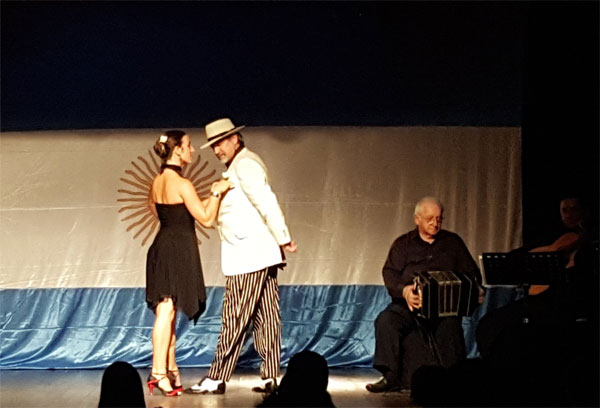 Dame Pearlette in her opening remarks, recalled the efforts and struggles of Saint Lucia and Argentina to achieve their independence, and underlined the mutual benefits of strengthening the bilateral relationship.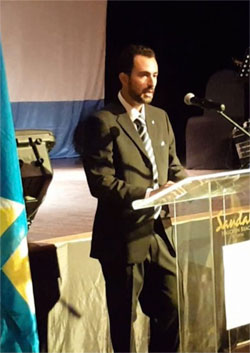 The Chargé d'Affaires of the Argentine Embassy, highlighted the common challenges and opportunities that both Argentina and Saint Lucia face as developing countries and regional neighbours. He also emphasized the need to take full advantage of existing complementarities to enhance trade, deepen technical cooperation, explore language training programmes, among other areas with much potential for working together.
With only two years since the establishment of the Argentine Embassy in Saint Lucia, Hidalgo stressed that this was only the beginning of a partnership with much space to grow.
The cultural event featured live folklore and tango performances by dancers Oscar Caballero and KarelWolberg, and musicians Miguel Vettorello (bandoneon) and Jorge Pinillos (guitar). The guests also enjoyed a selection of artwork from Argentine painters Florencio Molina Campos and Nora Iniesta.