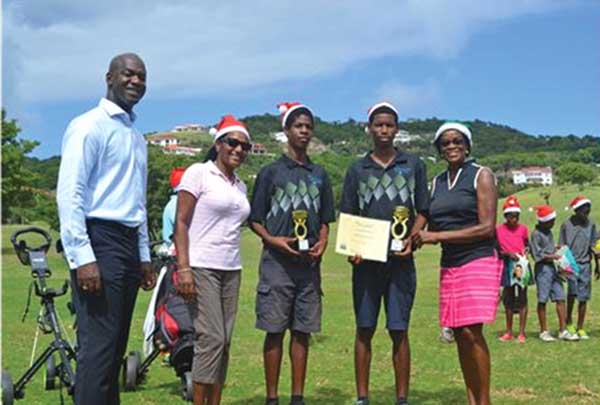 Grow Well/St. Lucia Golf Club Junior Golf Programme held its fifth annual grand prize giving at the St. Lucia Golf Club at Cap Estate to end a very successful year, especially for teenage golfers.
Fifteen-year old Rayshorn Joseph retained his championship, fighting off under-13 champion Keymanie Thomas and runner-up Samuel Richelieu.
Lisa Daniel held the trophy as Girls Champion while Quain Jones and Winston Mathurin were most improved in the over-13 and under-13 categories.
Sixteen Gros Islet junior golfers enjoyed an exciting exhibition of specialty shots by international golf pro Regis Gustave and Grow Well coach Cliff Alcide – what a show of precision with golf balls curving high in the skies!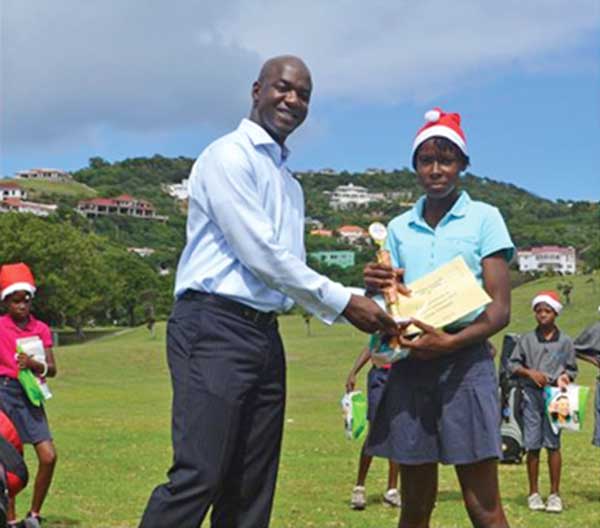 Among those impressed with the display was The Landings general Manager Wilbert Mason. The Resort is a major Grow Well sponsor and the new GM stressed his organization's commitment to Grow Well's community programmes as he distributed prizes to young talent.
Seven juniors with near perfect attendance throughout the year received food vouchers, a boon to their committed parents.
Onlookers were impressed with the discipline and progress of even the youngest golfers. The St. Lucia Golf Association was the principal supporter of the year-end session capped by the well-earned prize giving.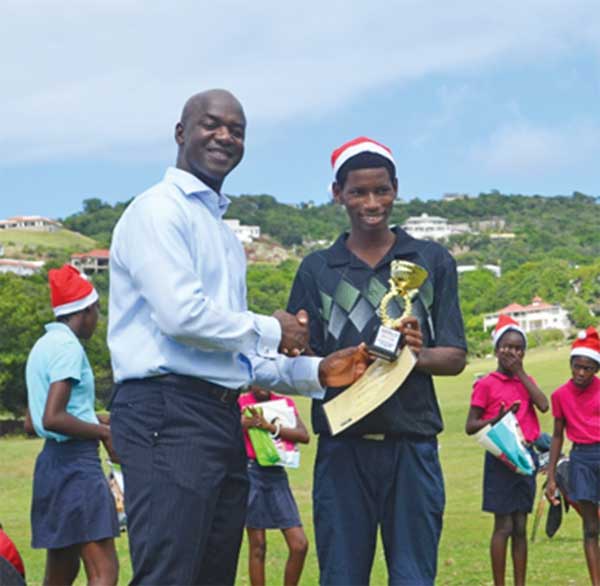 The St. Lucia Golf Club is a proud sponsor of this beneficial programme which has introduced the game of golf to more than 100 children in Gros Islet communities.