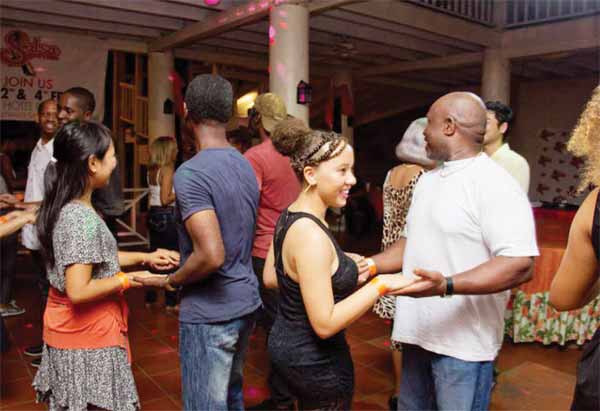 SALSA Saint Lucia is a non-profit organization that is committed to providing a creative, vibrant and exciting alternative to entertainment, dance, fitness and socializing in St. Lucia.
Founded in 2013, its mission is "to promote fitness, health, social development and cultural diversity through Latin dance and music."
Why Latin dance and music? It is an art form with universal appeal, which possesses a unique, infectious quality, compelling enough to attract persons of all ages and walks of life. Latin music has a level of familiarity to which all St. Lucians can relate. It originated from our African and European roots, with rhythms and beats that are culturally embedded. Latin dance and music embrace cultural diversity. For these reasons, the local response to Salsa Saint Lucia has been tremendous, creating a momentum that has positioned Salsa Saint Lucia for growth.
Salsa Saint Lucia, teaches various genres of Latin dance, which include but not limited to Cuban Salsa, Salsa On 1, Bachata, Kizomba and Cha Cha, as well as various aspects of styling and body isolation for dancers. The Latin dance classes are held every Tuesday and Thursday evenings at Harmony Suites in Rodney Bay.
Through a community outreach programme, Salsa Saint Lucia teaches classes once a week in the communities of Choiseul, Soufriere and at the Sir Arthur Lewis Community College. This programme enables the group to popularize salsa in Saint Lucia and make it accessible to as many people.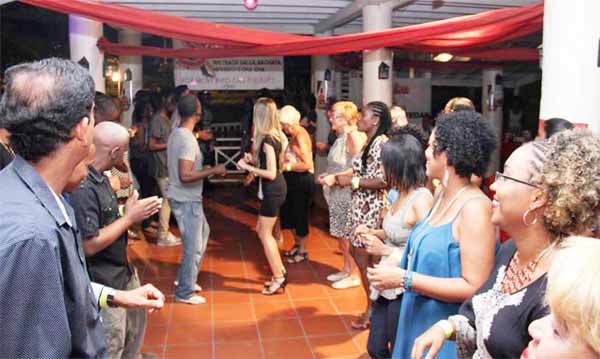 Why Dance?
Dance is a powerful and influential activity that can have a positive impact and transform many aspects of life. Some of the benefits of Salsa Saint Lucia's Latin dance include:
• Physical and Mental Fitness – Dance is a powerful exercise that promotes both physical and mental fitness. Salsa Saint Lucia has created an environment where youth and adults can become fit, and have fun doing so.
• Good Health – The vigorous dance formats that we teach are designed to improve physical and mental fitness, leading to good health. Recent studies have shown that St. Lucia has the highest rate of diabetes in the world per capita. We are constantly reminded by health professionals that lifestyle diseases and obesity are on the rise in St. Lucia.
• Social Development – Through dance, Salsa Saint Lucia engages local youth, instiling in them critical values such as discipline, respect, teamwork, self- confidence, self-respect, empathy and unity. The social activities serve as a positive alternative to idleness and negative influences.
• Cultural Diversity – The exposure to Latin culture through dance and music is designed to enrich the lives of our programme participants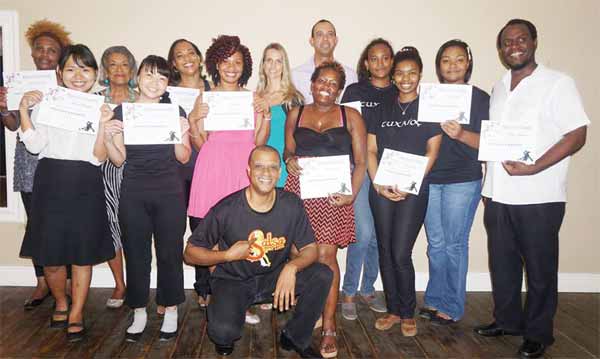 Salsa Extravaganza  Revealed!!
The first Salsa Extravaganza was held in November, 2013. The event consisted of a spectacular dance exhibition by local, regional and international Latin dancers, followed by an electrifying Latin dance party, the biggest event of its kind ever hosted in Saint Lucia. Attendance and the level of local interest far exceeded expectations, which led Salsa Saint Lucia to make this an annual event.
This year, Salsa Extravaganza will take place over the course of three days next weekend, Friday to Sunday. A magnificent showcase of Latin dance and music will bring together local, regional and international dance instructors, enthusiasts, fans, sponsors, media and the general public, to celebrate, develop and learn together through dance workshops, parties and shows.