Top Editorial U.S. Role For St. Lucia's Talk Lady.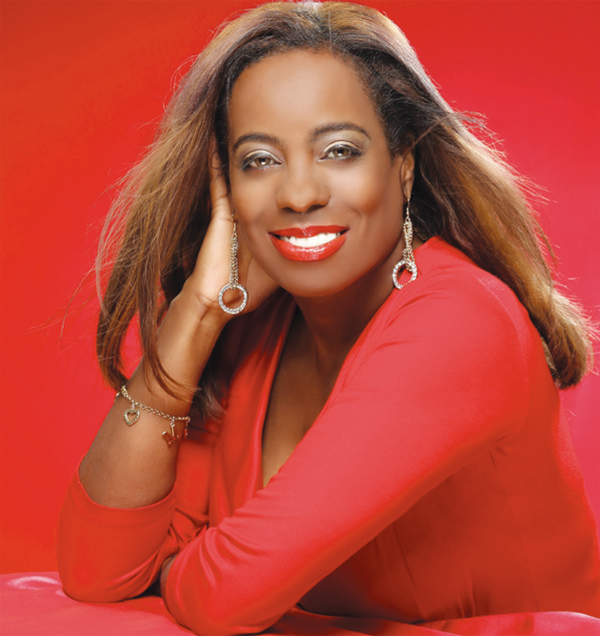 UPTOWN, a U.S. magazine which celebrates the luxury lifestyle of professional and influential urban consumers has appointed UK/St Lucian media personality Delia Dolor as its new Editor at Large.
UPTOWN's editorial content highlights the best in home décor, automotive, technology, fashion and jewelry, fitness, health and beauty, travel and leisure, food and wine, sports and entertainment, and arts and culture.
Featured on the cover of the current issue is U.S. talk show host, Queen Latifah, but previous covers have included Hollywood stars, Taraji Henson (Empire), Kerry Washington (Scandal) and Idris Elba (Luther, Obsession).
Ms Dolor's page, "Delia's Escapades" features the best of Caribbean luxury and lifestyle which includes jewellery, travel and leisure, fine dining, spas, and real estate. She will also feature exclusives with Caribbean and Hollywood personalities and celebrities.
Dolor, who presents shows in the UK and is the Executive Producer and Presenter of the popular television show, The Dolor Factor, says, "Bringing the best of the Caribbean to the U.S. in print, as The Dolor Factor is presently broadcast in the U.S. and enticing readers including Hollywood stars to the Caribbean, is exciting. My aim is to showcase the islands' unspoilt riches."
UPTOWN magazine's Editor in Chief, Isoul Harris: "Delia Dolor has become a force in the Caribbean luxury travel world and we are happy to have her join us as Editor-at-Large. We are sure that she will bring an interesting Caribbean perspective to the pages of UPTOWN."
UPTOWN magazine's Publisher added, "Delia Dolor is that rare talent who understands both the editorial and business side of media and we look forward to partnering with her on travel related programs."