Police Band, Avot Servis In Line Up Too
MUSIC, culture and heritage enthusiasts are to be thrilled again when the MonchyMizik En Kweyol (MMEK) Committee on Tuesday May 5 presents its annual jazz staple "Monchy: Mizik En Kwéyòl".
The event was conceptualized in 2012 with an aim to promote local artistes and facilitate the participation of indigenous musical ensembles during the very popular Saint Lucia Jazz Festival (now rebranded the Saint Lucia Jazz and Arts Festival). In addition, the organizers endeavoured to stimulate local economic development in the community of Monchy by encouraging vendors to capitalize on the event by offering their goods and services to the public.
Confirmed acts for 2015 include The Royal Saint Lucia Police Band; a band graced with Saint Lucia's most talented musicians, known for having an inexhaustible repertoire of music, The Secret Band; a folk band from La Bourne, Monchy, acclaimed as the best solo group on the island, AvotServis; a local band producing a combination of folk, regional and international blends, performed in a sweet mixture of English and Kweyol, The Invader, Saint Lucia's multiple calypso monarch who will be performing his complete Creole repertoire.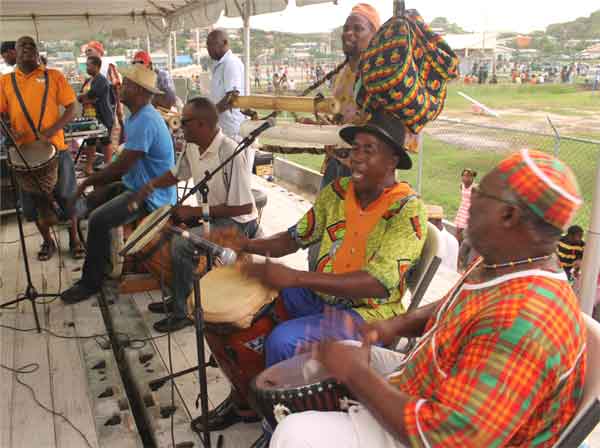 Headlining the eventwill be the Derek Yarde Project (DYP); a local band known for its perfect renditions of calypso, zouk, cadence, etc.
All in all, the objective of the event is to share in the spirit of the Saint Lucia Jazz and Arts Festival, promote ethno-musicality and contribute to the overall diversity of the Festival through greater local community participation. The event has been branded a cultural showcase of traditional music, dance, art and food.
From inception, members of the community have been involved in the vision for the event and are again being asked to participate in and contribute to the development and implementation of the show.