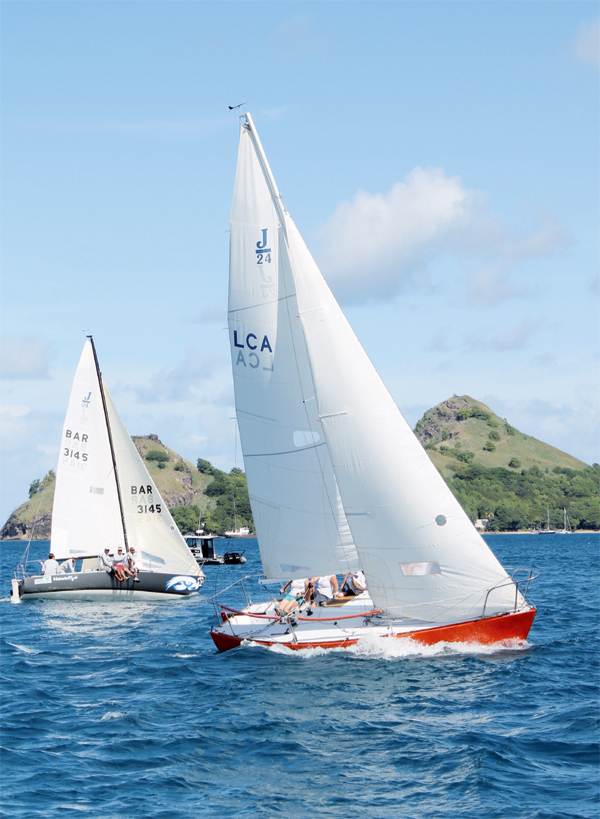 IT'S countdown time for St. Lucia's signature sailing event, the Mango Bowl Regatta now into its third year. The event will start on Saturday and according to the organizers participation has increased. Like the previous two years they expect a few more to sign up at the very last minute.
The skipper's briefing and registration takes place tomorrow evening at the SLYC from 6:00 p.m.
Day 1 of the event is scheduled to start at 8:55 a.m. on Saturday in Rodney Bay close to Pigeon Island and a full day of activity is on the card for the five classes of boats, which include racing and cruising yachts, J24/Surprise Class races, forming the IGY Rodney Bay Marina Series.
Also on Day 1 a prize giving ceremony will be held where the winning crew will receive their prizes at the Boardwalk Bar.
The showpiece will shift into high gear on day 2 as nine races are on the card in five classes. Following what is expected to be stiff competition on water, the action will move on land wherethe winners will be announced.
Up for grabs over the weekend will be a number of Mango Bowl top spots in J24 Class, Surprise Class), Racing and Cruising Yachts. Like 2013 the Mango Bowl trophies this year are handcrafted ceramic bowls.
The Mango Bowl Regatta weekend will also include great social events which will offer local and the overseas participants the chance to see Rodney Bay's other attractions.
All day Saturday and Sunday the Spectator Boat will be out in the bay watching all the action, By all indications it looks like the St. Lucia Mango Bowl Regatta 2014 will continue to put the island's yachting and sailing industry on the map, and organizers are grateful for all the support and confidence shown by this year's sponsors at a time when marketing budgets are tight all over.