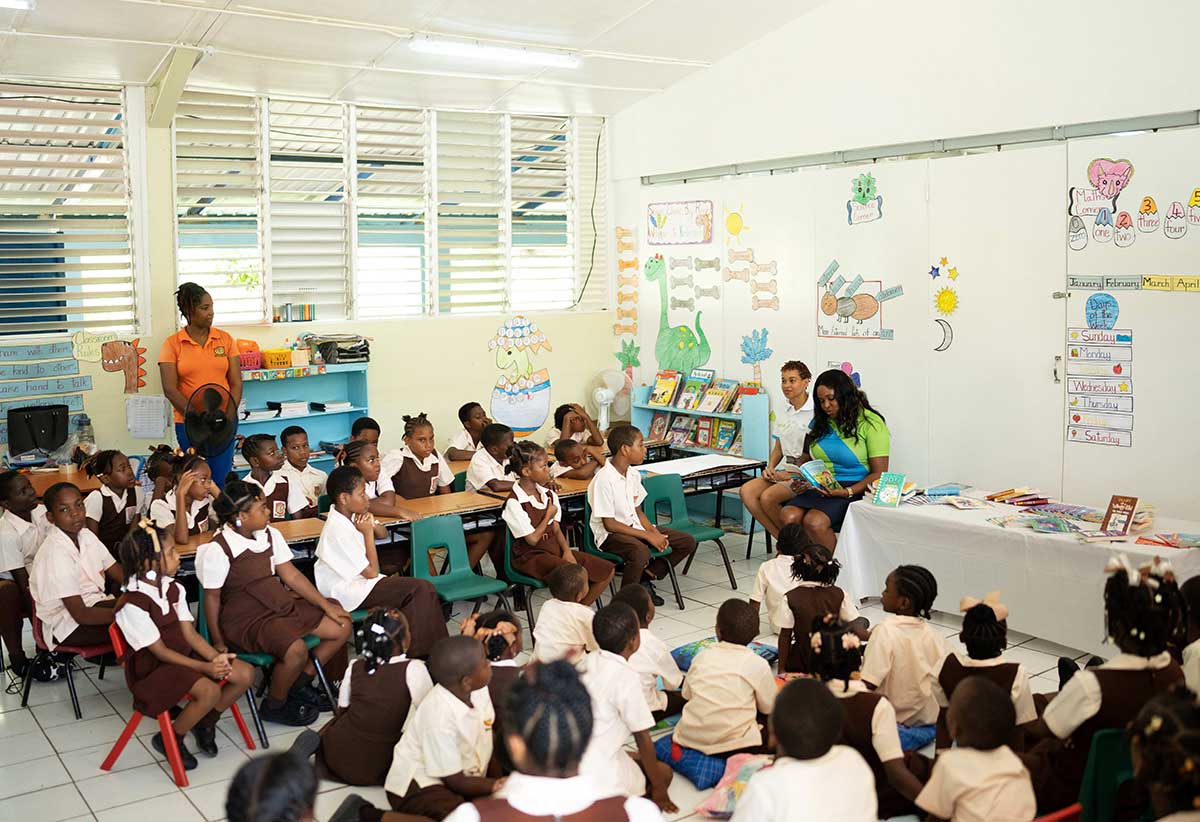 In recognition of Reading Awareness Month 2023, Sagicor visited Boguis Primary School to deliver books and spend some time reading to the students.
The entire school which has a population of 68 students was able to spend some time on Thursday 18th May with Carla Sydney, Advisor and Furnella Isidore, Client Services Underwriter, of Sagicor who led them in an interactive story time, during which they read from books and encouraged the children to take turns reading and answering questions following which they were rewarded with branded items.
Additionally, Sagicor donated a variety of reading books to supplement the school's library. The books included popular series such as the Diary of a Wimpy Kid, Dork Diaries, Tara Binns and Danny Binns as well as various levels of Lady Bird books. The books serve the reading levels of the entire school population from ages five to 12 years old.
Mrs. Murina Julien-Joseph, Principal of the Primary School said, "We are very happy for all the support Sagicor has provided for us over this past year. At the beginning of 2023 they upgraded the school's bathroom facilities which has certainly made a difference to our students and now to have this donation of books, it means a lot to the students and to the teachers. As it is Reading Awareness Month here in St Lucia, it was also a nice activity which allowed them to mingle with the students and read to them, any opportunity to demonstrate how much fun reading is, is a welcome one here at Boguis."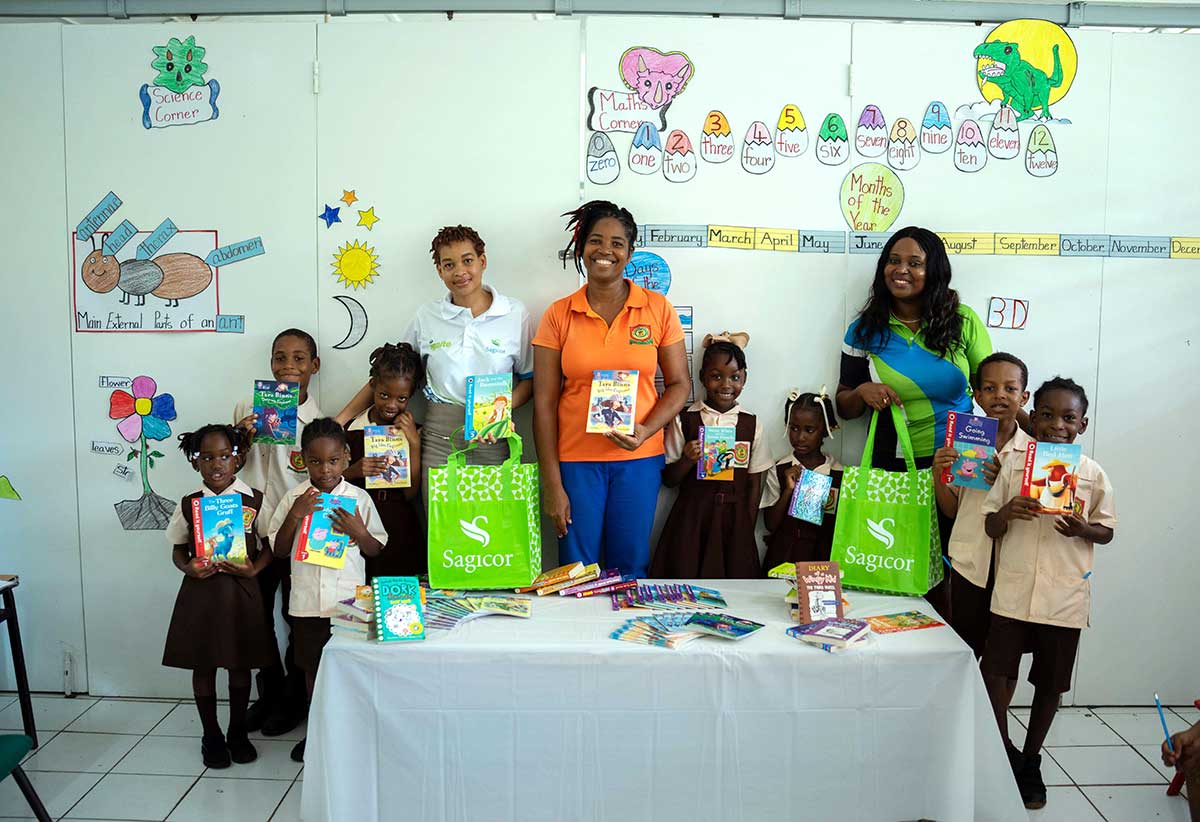 Mr Eon Phillips, Assistant Vice President, Eastern Caribbean Operations and Branch Manager for Sagicor Life (Eastern Caribbean) Inc said, "There are so many things and activities that are competing for our children's time that the value of reading as a tool that teaches critical thinking and analytical skills as well as offering knowledge and building a creative brain is easily overlooked now. We were happy to donate these books and spend some time with the students and we look forward to hosting a couple more activities with the school before the end of this school year."
Boguis Primary School is Sagicor's adopted school in St. Lucia for the 2022 to 2023 iteration of the Adopt-A-School programme.