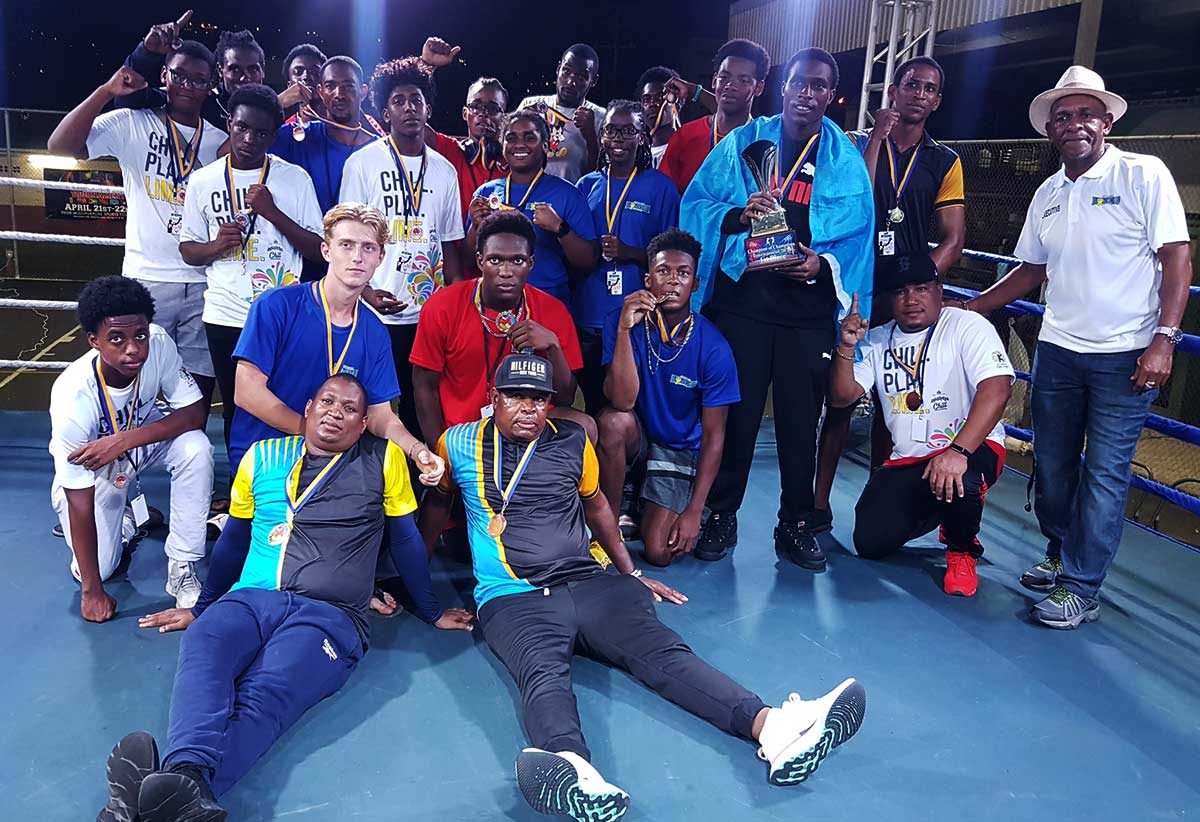 Team Saint Lucia captured the Caribbean Champion of Champions Boxing Title with a spirited all-round performance Saturday night at the Vigie Sports Complex.
A total of 50 boxers competed in the two-night event with representation respectively from Barbados, Guyana, Guadeloupe, Trinidad and Tobago (T&T), and host Saint Lucia.
With a haul of six gold, nine silver and eight bronze medals, and the Championship Trophy – Team 758 gave the supportive home fans something to cheer about as they competed in some tough challenges. Team Saint Lucia accumulated 31 points, from the event that was organized by the Saint Lucia Boxing Association (SLBA).
Guyana finished second with six gold and three silver medals; Guadeloupe placed third with three gold, three silver, and two bronze medals; Trinidad and Tobago placed fourth with three gold and one bronze medals; while Barbados took fifth position with one gold and two bronze medals.
The tournament consisted mostly of boxers from the development programmes implemented in the five respective territories and also featured some elite boxers.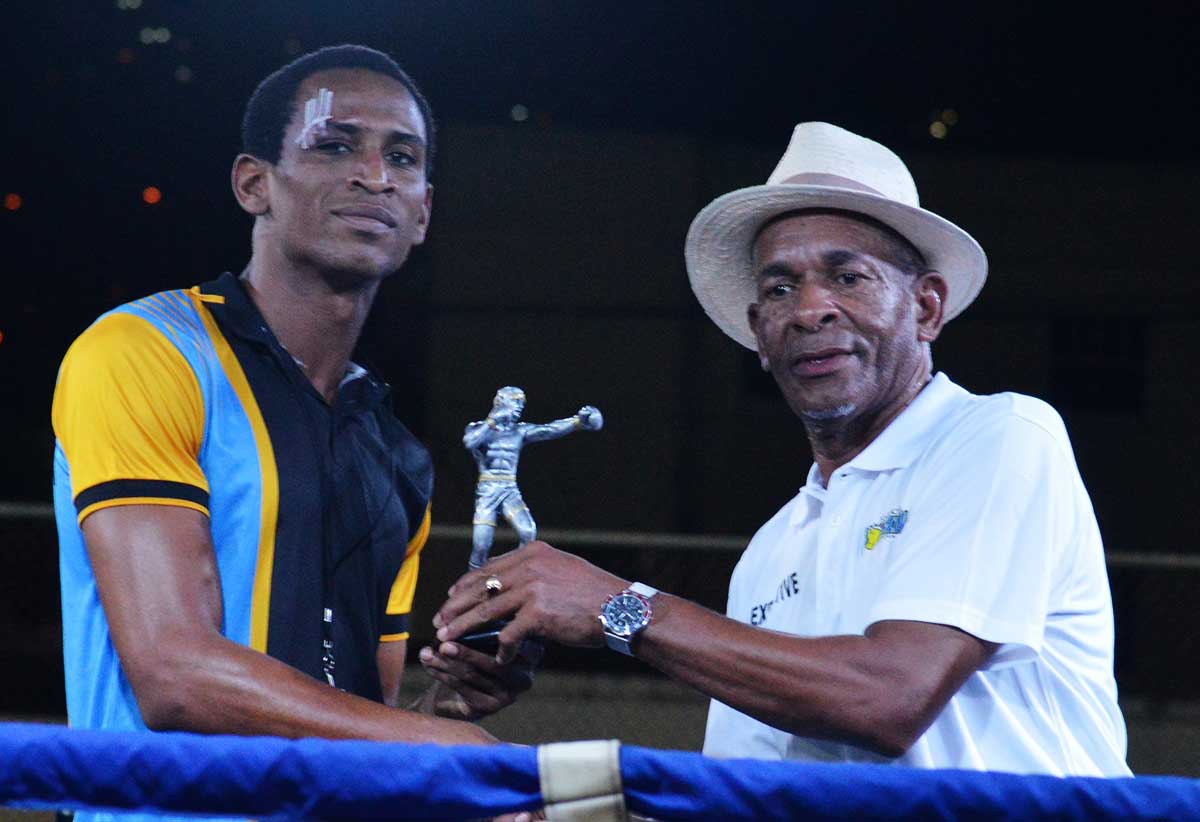 Saint Lucia went into Day #2 of the contest with two wins in their corner from the Day #1 bouts on Friday; in the Elite 75kg. Category- Kyghan Mortley (SLU) recorded victory over Boman Harrow of Guyana, while in the 80kg. Junior – John Didier, 16 (SLU) – in his debut fight overcame Joshua Lewis, 16 (T&T) in 1:44 secs.
Saint Lucian Elite Boxers Arthur Langelier and Mortley won gold medals in their respective categories. Mortley was also adjudged as the Best Boxer of the Tournament.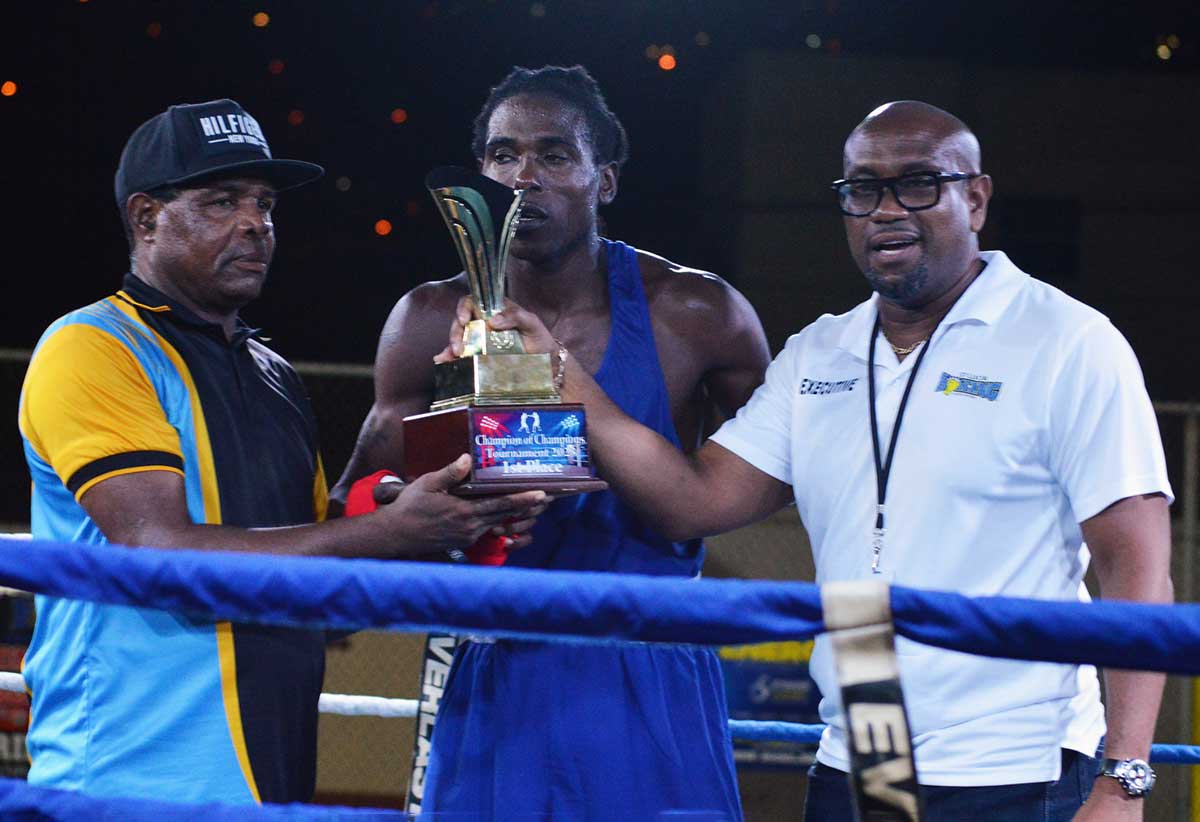 Mortley was undoubtedly Team 758's most impressive performer and coolly demonstrated his dangerous left-hand jab to stun his opponents. However, his final bout against a Barbadian opponent ended abruptly when Mortley got a cut above the eye through an infringement by his opponent.
Despite the burly tactics of his opponent, Mortley would not be ruffled and went on to win the bout on points, having led the fight throughout the rounds.
At the post –match interview, he said, his right shoulder injury had not fully healed and though he was cautious in his approach, yet he was confident that he had the power to overcome his opponents.
Interestingly, the boxers from T&T, Guyana and Guadeloupe, in particular, all demonstrated some good pugilistic prowess and the eagerness and determination generated from the respective camps was commendable.
Meanwhile, the SLBA would like to acknowledge the support and input from the boxers, coaches, and other support staff from all the participating delegations, sponsors, fans, parents, volunteers, and everyone else who played a part in making the tournament a success.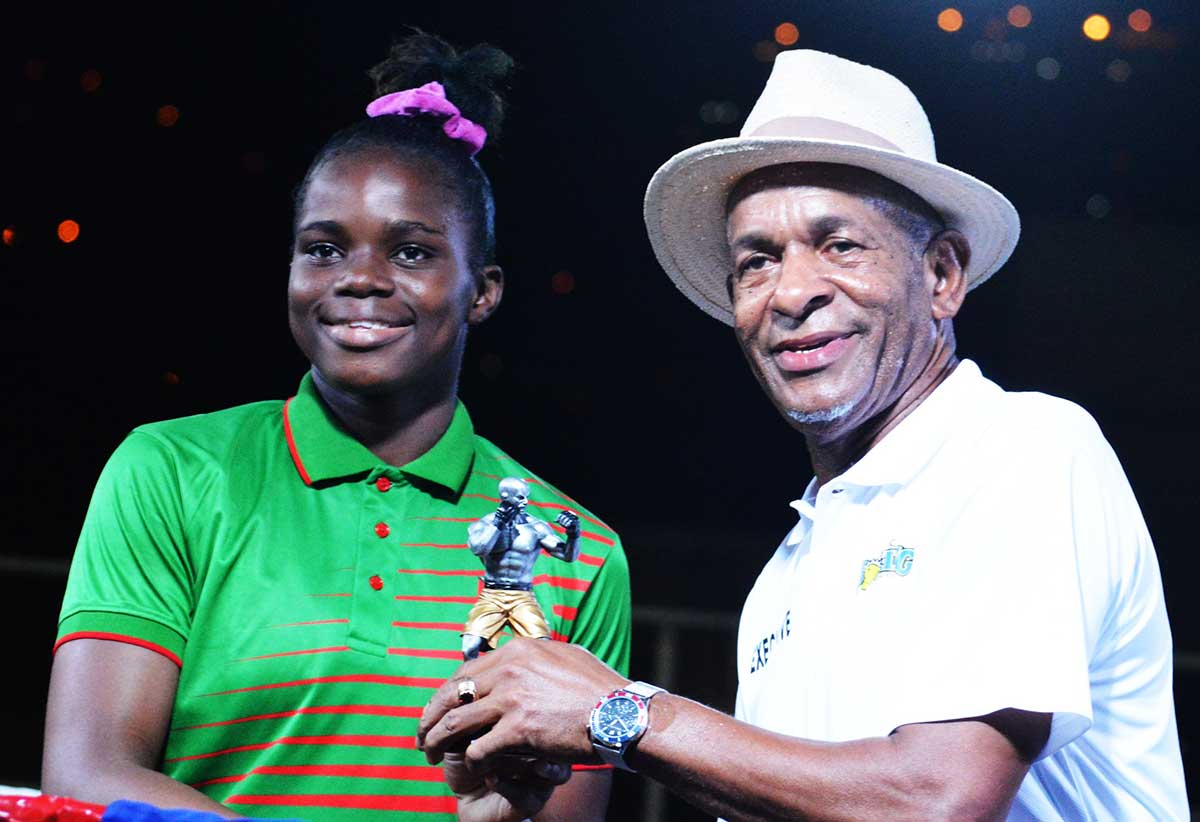 According to a SLBA official, "The youth need our support and we will continue to provide opportunities for them to become champions and better citizens".
At the post-match Awards Presentation, the following were presented:
– Championship trophy – Saint Lucia,
– 2nd Place Trophy – Guyana
– 3rd Place Trophy – Guadeloupe
–  Boxer of the Tournament – Kyghan Mortley (Saint Lucia)
–  Most Exciting Boxer (female) – Aliesha Jackman (Guyana).