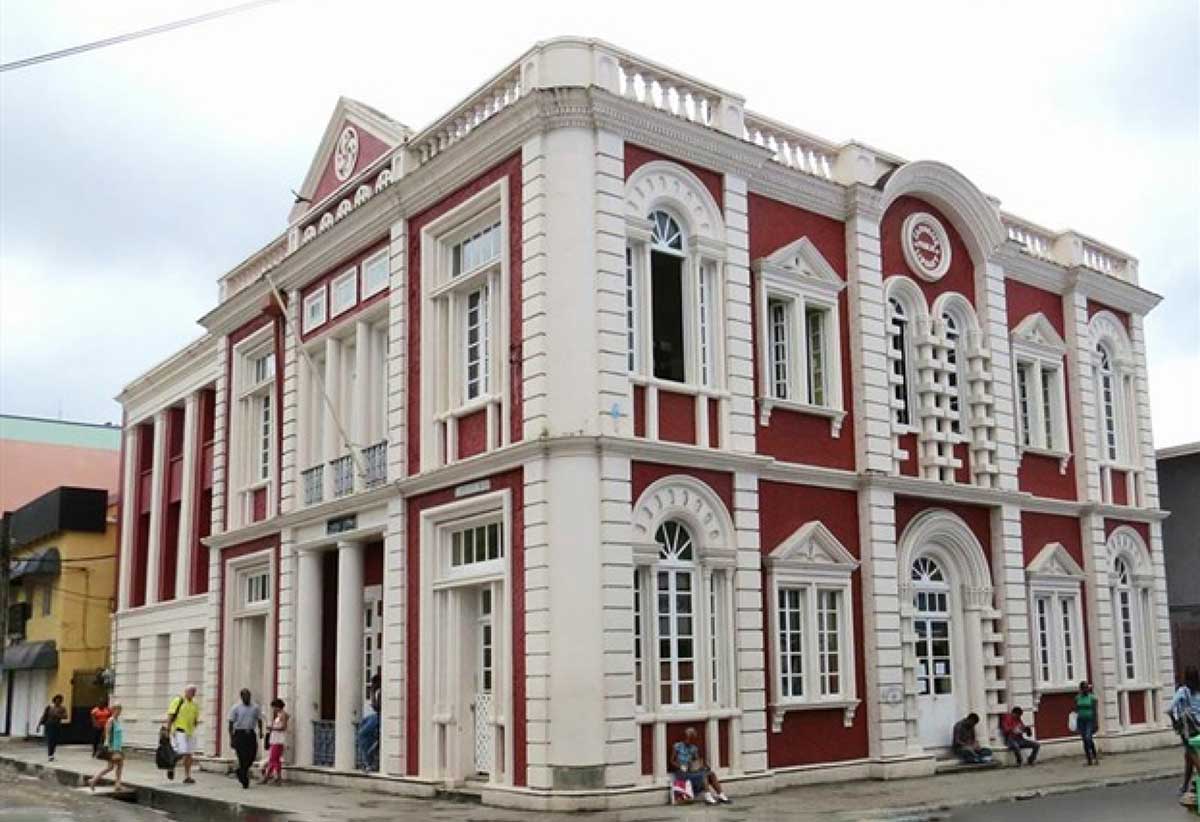 Libraries and Information Units across the island is this week celebrating National Library Week, under the global theme: "There's More to the Story."
The theme seeks to dispel the notion that libraries are no longer relevant. It is an explicit call for a more nuanced understanding of the importance and uses of many different types of libraries today, and of course, a call for greater understanding of how libraries have evolved — an invitation for everyone to join, visit, protect and support these public powerhouses of literature collections and information banks – these pillars of the community.
National Library and Information Week is an annual event that promotes the importance of literacy and learning and highlights the important role that libraries play within their communities in this regard. Despite the expansion of digital media, the rise of e-books, influx of various technologies and technological devices, librarians maintain that the library, like a school, or a church is an institution, legally established by the State as inclusive, accessible, and trusted sources or providers of information, knowledge, and resources for the benefit of individuals and communities. Libraries and information units share common goals that include promoting learning, literacy, community engagement, and cultural enrichment utilizing the various technologies available today to improve access to information and deliver improved services and innovative programmes.
During National Library and Information Week, libraries and information units will host a range of events aimed at generating much needed support for libraries and sensitizing the public about the many services available to them as well as highlighting the benefits of utilizing the libraries in their schools and communities.
Participating organizations and libraries include the UWI Open Campus St. Lucia Library, Hunter J. François Library, St. Lucia Public Library (Central Library and 16 branch libraries), Organization of Eastern Caribbean States Commission (OECS), the Monsignor Patrick Anthony Folk Research Centre (FRC), National Archives Authority of Saint Lucia, National Association of Librarians and Information Professionals (NALIP) – Saint Lucia.
The Official Opening Ceremony took place at the National Archives Authority, in Vigie, Castries on Monday, 23rd April. Ms. Keithlin Caroo, Executive Director and Founder of Helen's Daughters has been invited to deliver the keynote address.
The week closes with a social mixer on 29th April, where library and information professionals will gather to share their ideas and connect with other professionals in the field.
According to a spokesperson, the social mixer presents an opportunity for library and information professionals to expand their professional networks, to learn from their peers, to share ideas and best practices, and to collaborate on projects, while stating: "Building a strong sense of community within the library profession is indispensable."