PRESS RELEASE — Wards of the Boys Training Center (BTC) coupled with students of the New Beginnings Transit Home have embraced the creative art of mural painting, following hands-on training from artists affiliated with the French Embassy in Saint Lucia.
This rare undertaking was rolled out from November to December 2022 with the intention of helping to forge a calm, peaceful and positive atmosphere for participants from the collaborative agencies.
Extremely satisfied with the outcome is the Manager of the Boys Training Centre Wang Sonson, who emphasized the significance of the mural art venture for building in BTC wards, a sense of ownership and pride.
The mural is located along a section of the Julian R. Hunte highway in Marisule, opposite Courts.
"We saw this as a fitting initiative that would beautify the community and would allow the boys to give back. I am sure that everyone will see this mural as uplifting the aesthetics of the community. The boys now have a greater sense of ownership. It shows them that instead of using art to deface their environment it can instead be used to uplift their environment." Manager of the Boys Training Center Wang Sonson.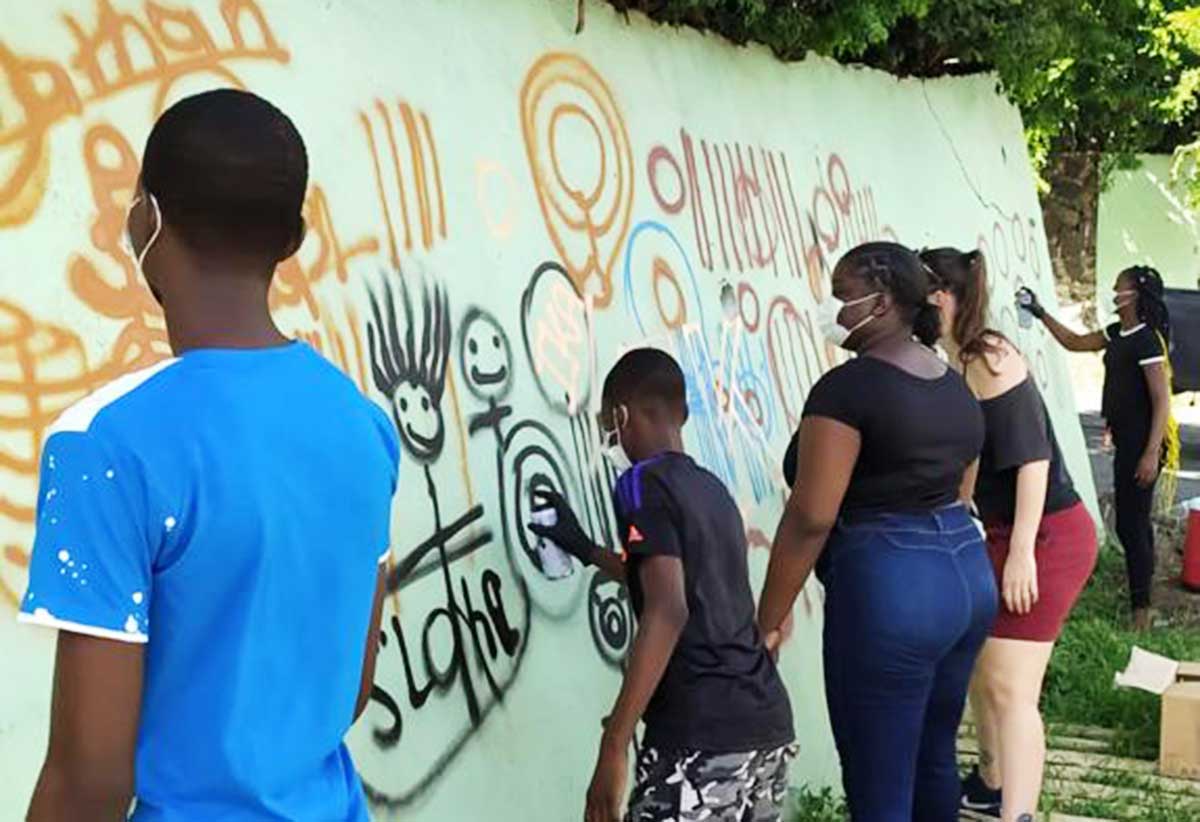 Through public art, the hope is that teen artists will acquire the skills, interest, and determination to become leaders in their homes, school and community. In addition, a recent hypothesis from a renowned United States-based mural artist suggests that being exposed to images of nature has a rejuvenating impact on one's mental health.
Avice Inglis is the Manager of the New Beginnings Transit Home, "It was a very interesting project because it provided our young persons with the relevant skills needed to partake in the art form. To accomplish this task we were able to come together and complete a very beautiful mural in view to the public in the Marisule area." Inglis noted.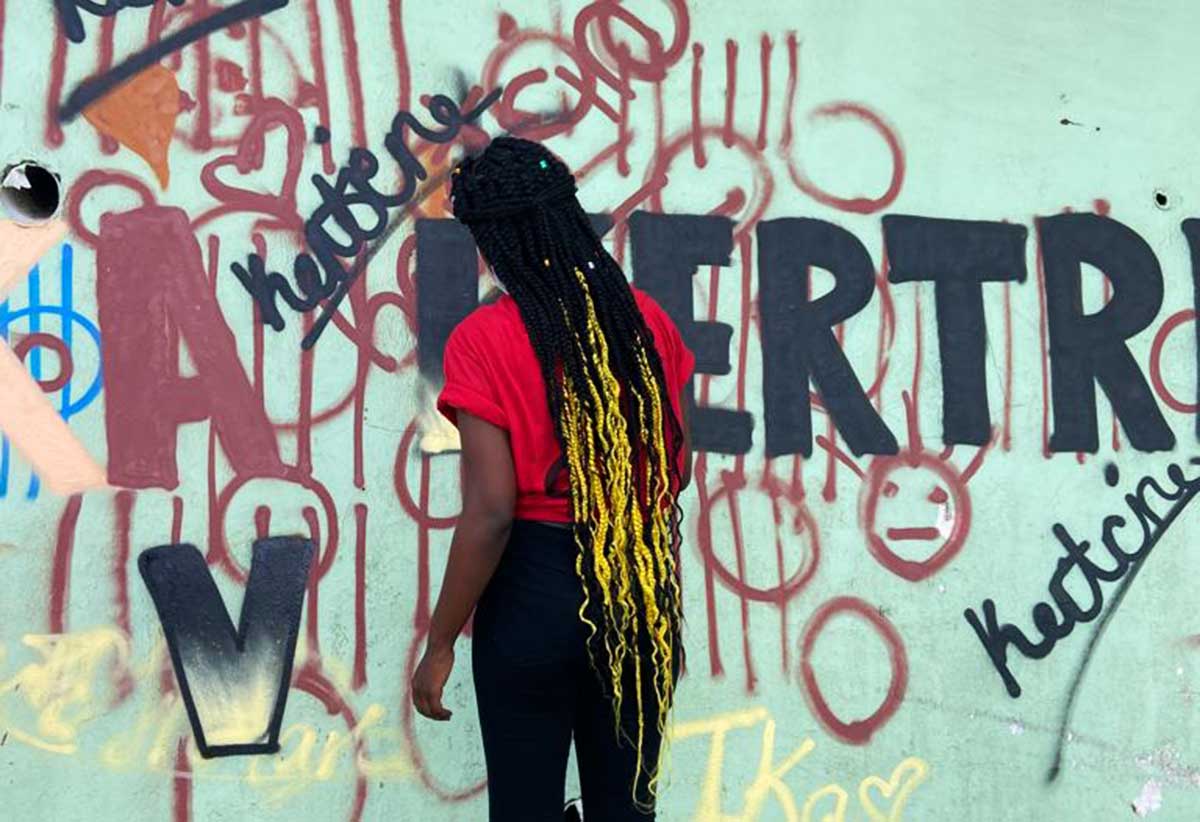 Inglis is of the view that having students create mural designs on paper and them bringing them to fruition, along with sharing their stories of overcoming obstacles can build empathy and social awareness.
"I love painting it means a lot to me. I feel that other children around the island should be involved as well. The way you paint the wall is the way sometimes your life goes. Painting is just something I love."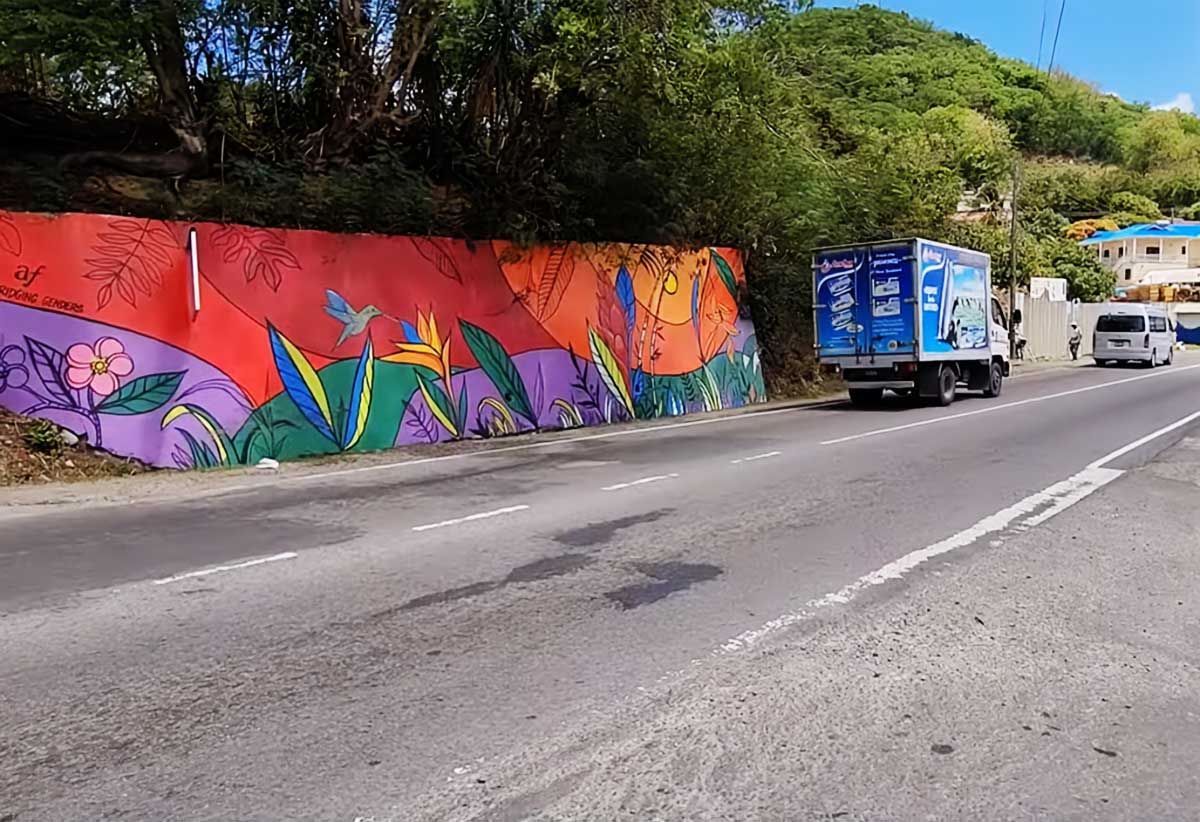 Public art projects can benefit a child's well-being by combating feelings of anxiety and social isolation.