Saint Lucians have been gifted the option of a brand-new station to choose from as Power 97.9 FM officially opened its doors and turned on its mics on Tuesday, January 4, 2022 with a dynamic cadre and youth and experience.
The brain child of media man Jason B. Hullingseed, Power 97 has been in the works for almost a decade.
"I have always wanted to contribute to quality broadcasting as well as provide quality entertainment", the Managing Director disclosed as he asserted that his passion and love for broadcasting and radio led him down the path to apply for his own broadcasting license in 2009.
The "Progressive Urban" station is poised to slot in perfectly in the dense market with their unique structure, programming and personality placements.
Tony Paul who along with his two cohosts Eye-Candy and Dr. Diggles will be charged with the morning wake-up, mid-mornings with Allison Dudley and Timothy Poleon with the longest running News package on radio; are a few of the familiar voices that listeners can depend on for timely and up to date information and entertainment.
Hullingseed excitedly teased his afternoon duo of Devine and Play in HD and evening programme of Flight 97 with D.J Chengz which promises listeners the full Power experience with each shift.
"It's an opportunity to be different and incorporate a traditional aspect into a futuristic product," Hullingseed conceded when quizzed about his concerns entering a market that has over twenty radio stations. He promised that Power will offer listeners a different perspective to what has become the norm. "The quality of broadcasting, our youthfulness, being trendy, forward thinking and innovative makes it ideal for a station like Power to enter the fray".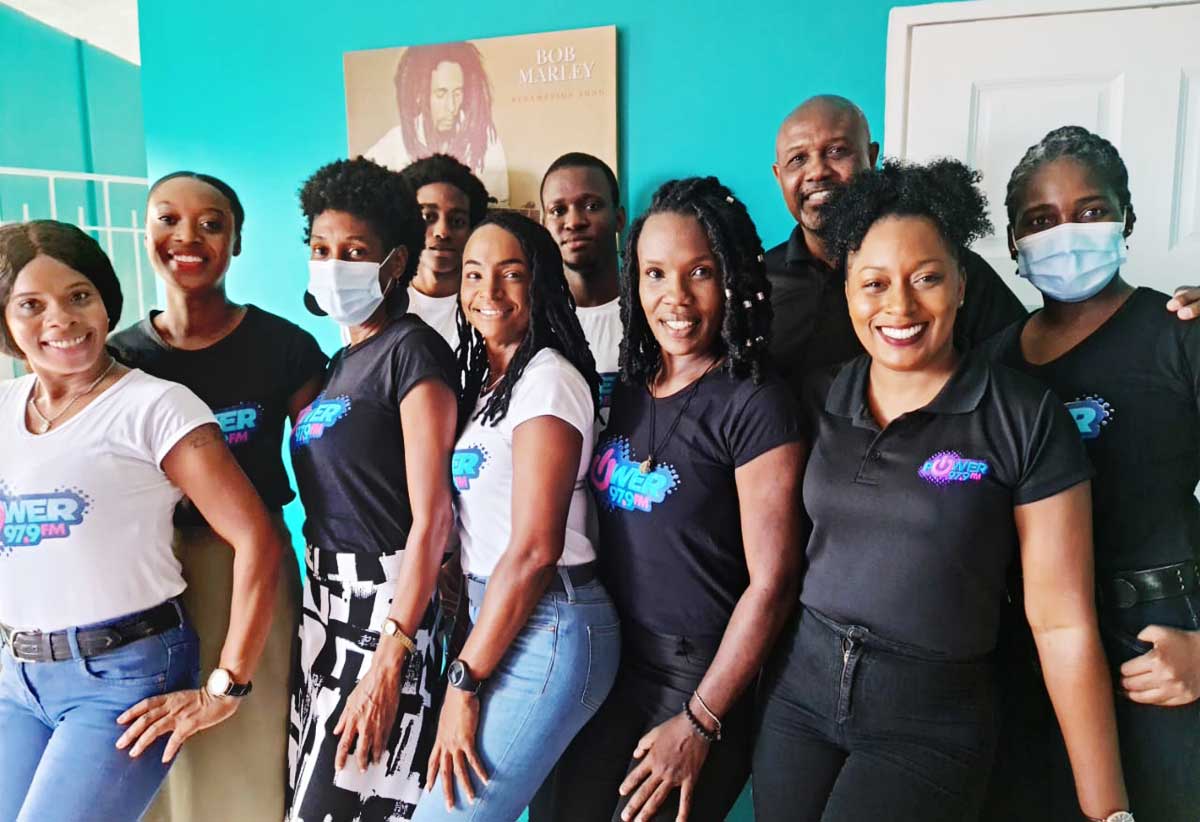 Power 97.9 office and studio is located upstairs the American Drywall building overlooking the Vide Bouteille Highway.