THE Caribbean Football Union has proposed and is currently planning to hold two major youth championships later this year; the under 14 girls challenge series championship and the under 14 boys championship in August 2021.
As usual, the Saint Lucia Football Association (SLFA) Inc has consented to participate in both championships and has begun its preparation in populating the two respective national teams. The Association will employ two different strategies in getting players for the teams.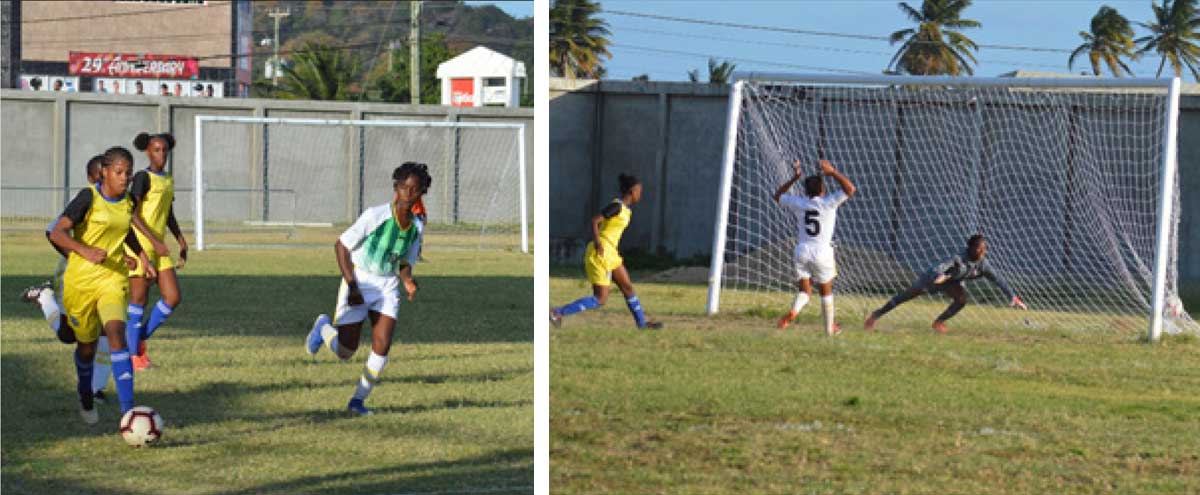 Because of the Covid 19 pandemic most of the women's football programme and activities were suspended with no women's football being played most of the time. To this end, it was agreed that clubs and leagues would be afforded the opportunity to submit the names of players who they thought were capable of making the girls under 14 national team to take part in two regional trials, one in the South and the other in the North of the country.
The two trials were held on Sunday 25th April 2021 (Sothern Zone at the Philip Marcellin Ground and on Sunday 2nd May 2021 (Northern Zone) at the SAB Playing Field.
Due to the Covid 19 Pandemic and the protocols by the Ministry of Health, the technical team decided to undertake skills testing to avoid one on one contact as much as possible. The players were tested for the following skills: Dribbling and controlling, short and long passing, shooting, volleying and physical fitness.
As a result of the excellent work by the 19 District Women's Football Coordinators, a total of sixty nine girls participated in the trials with 40 from the Southern Zone and 23 from the Northern Zone. Six Girls from Dennery who were unable to participate at the scheduled trials were accommodated later to ensure that they were afforded the opportunity.
The coaches who were responsible for conducting the trials were led by Assistant General Secretary, Cyril Podd, who said he was impressed with the skill levels exhibited by the girls.
A total of thirty five girls will now be selected to undergo further training which will subsequently lead to the best players being selected.
The Under 14 Girls National Squad will be trained/prepared by Coach Denis Didier who has a stellar record of developing winning national teams over the years. In 2019 the Saint Lucia National Under 14 Girls team placed second in the CFU Under 14 Girls Challenge and dominated in a friendly here in Saint Lucia against Dominica winning 14 – 0.
The Saint Lucia Football Association Inc. will continue to engage all the girls as part of its 2021 Women's Football Program and will be undertaking a national recruitment drive later this year.