Saint Lucia's very own Piton Beer is proud to announce Lashley 'Motto' Winter as its newest brand ambassador. Just like Piton Beer, Motto is proudly St. Lucian and is part of the St. Lucian identity which fits well with Piton's brand identity. Piton Beer shares life's most rewarding experiences and over the years has come to embody a source of pride in St. Lucia's local heritage. So who better than to represent the Piton brand other than Motto?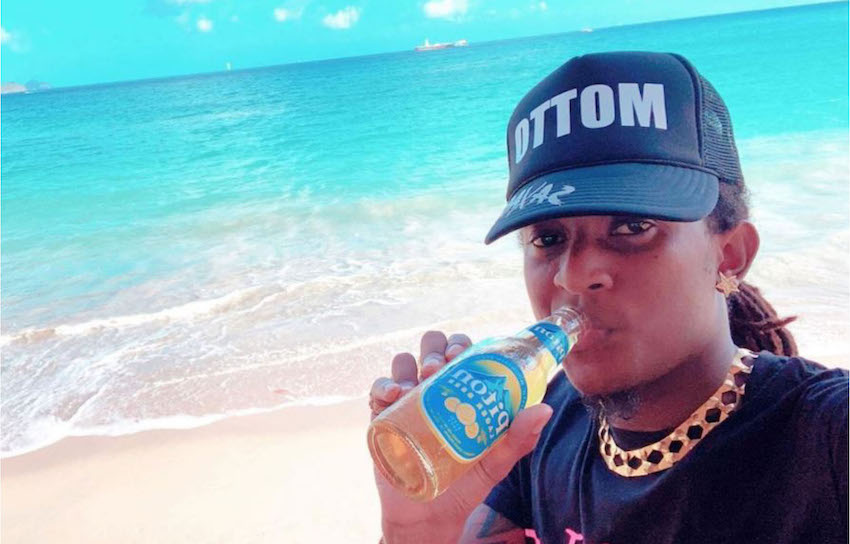 Internationally renowned artiste and producer, Motto says 'Piton Beer has always been my number one beer to drink each and every time I'm in Saint Lucia. My followers can tell you I genuinely love it! Accepting the partnership with the brand was indeed favourable, because I've literally supported Piton 100% over the years. It's a home brand'!
The brand also occupies a pride of place in the hearts and minds of St. Lucians and is seen as a local hero. Piton beer embodies patriotism and sponsors St. Lucia's Cultural activities such as Carnival, Jounen Kweyol & Independence.
Sylvester Henry, the Senior Category Manager at Heineken Saint Lucia Ltd. says 'Motto is the personification of a lot of what the Piton Beer brand represents: Vibrant, Authentic, Full of Life and most importantly, Truly Saint Lucian. Not only as a Saint Lucian, but as a global superstar, Motto is always representing his home country which is something that the brand loves. This partnership is almost perfect and we are extremely excited to bring Saint Lucia and the world what Motto and Piton Beer has to offer".
Welcome to the Piton Beer and Heineken Saint Lucia Limited family Motto! We deh!
Piton Beer, Heineken Saint Lucia Ltd. and its Brand Ambassadors encourages all consumers to adopt responsible attitudes towards the consumption of alcohol both on premise and at home. Must be 18+ to enjoy Piton Beer.