On Friday, March 5th, a group of young persons will host the 2nd Virtual Friday Night Fundraiser, to support the education needs of students affected by the COVID-19 crisis in Saint Lucia.
Elected on Friday, February 5th, the newly formed executive from the constituency of Gros Islet called "BIM – Beacon For Innovative Minds" will operate under the theme "It's Our Time" as they intend to help address the concerns of young people who need access to enabling environments that can nurture their ideas.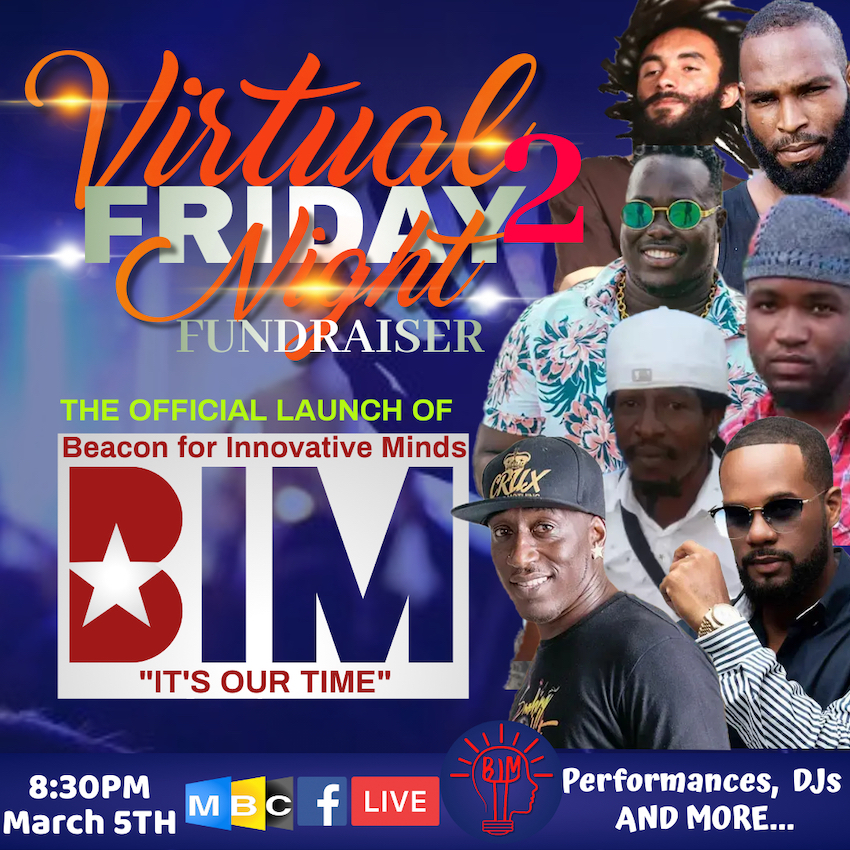 At the Virtual Fundraiser, the group will not only showcase the talents of our youth but aims to provide hope for the future generation. You will hear from the new President Vernon Jean, the SLP candidate for the Gros Islet constituency Kenson Casimir, and Feature Speaker Dr. Venus "Rastaman" Cherry. The night is not only geared towards launching the organization but will be accepting pledges in an ongoing effort to raise funds to purchase much-needed devices for children who are in dire need of them.
"Young people are always seeking a sense of identity, community and purpose. Many times it is hard for us to find these in the right places. With BIM, we are seeking an avenue to help young persons find that identity, community and purpose. An avenue where the youth will not just be awarded opportunities, but one where they can create opportunities for themselves," Vernon Jean, President.
In this COVID-19 era, we continue to hear the pleas of children, parents and teachers for devices, which will greatly assist in ensuring that they continue to get an education outside of the classroom. These devices will go a long way in ensuring that some students who have yet to gain access to a device will no longer be left behind. As we aim to raise funds for such a worthy cause, we will also be showcasing the talents of amazing artists such as Umpa, Zionomi, Michael Robinson, Cooyah, Big Sea, Mighty
as well as many more talented artists and DJs. The event begins at 8:30 pm and will be live-streamed on MBC on Facebook and television.
Visit https://www.facebook.com/stluciabim to make a contribution today.