CORPORAL Ann Joseph, Press Relations Officer of the Royal Saint Lucia Police Force, wishes to encourage the public, on behalf of the force, not to lose hope in regards to police investigations taking place. The announcement came after 22-year-old Elizabeth Janelle Volney was charged on 1st November for the first homicide of 2019; the death of British National, Robert 'Bob' Hathaway.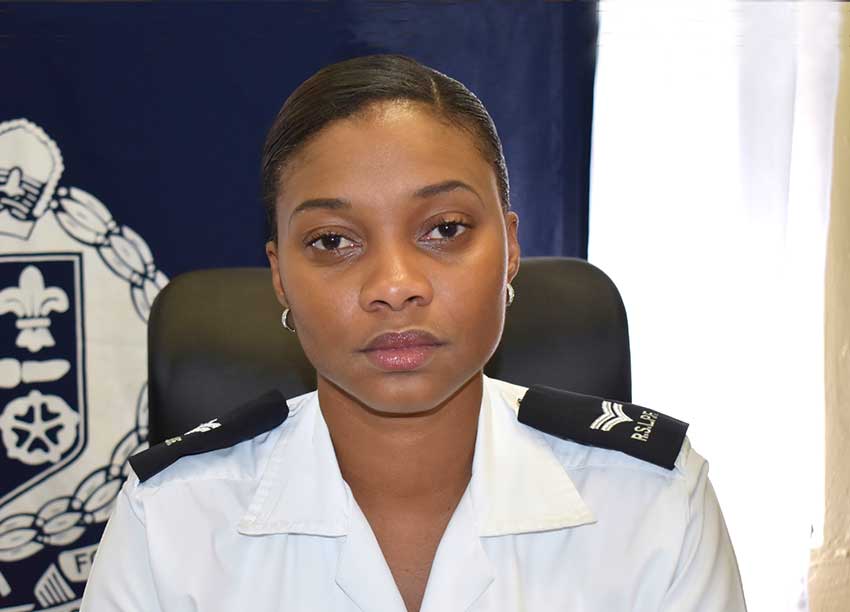 The homicide of Robert Hathaway was on the verge of being labelled a 'cold case' by various members of the public as no arrests had been made in more than nine months following the murder. The matter attracted considerable international attention due to Hathaway's status as a British national. In relation to the matter, the Foreign and Commonwealth Office has been quoted as stating, "Our staff are supporting the family of a British man following his death in St Lucia, and are in contact with the St Lucian police."
Corporal Ann Joseph, during a press-briefing last week, stated, "We always want to encourage members of the public to not lose faith. All homicides are treated the same. It doesn't matter who the victim is or who the suspect is; it is still of the same level of concern to us as an organisation." In regards to ongoing investigations, she further stated, "We keep working on these matters, and as long as the information is forthcoming we work on it; as long as the evidence presents itself we work on it. We don't give up."
This being said, Corporal Joseph announced that investigations such as the disappearance of Cletus Hippolyte were actively ongoing. In relation to the investigation of Hippolyte's disappearance, she affirmed that the police were following leads from various angles and that another line of investigations into the matter was ongoing. She also announced that the disappearance of 21-year-old Leah Joseph was under investigation and said the police would be grateful for any information relating to her whereabouts.