FAST CASH St Lucia held its customer appreciation day on Friday 8th November to show gratitude to its valued customers, who have kept the City of Castries clean and beautiful. The FAST CASH team welcomed 300 employees of the Castries Constituency Council (CCC) to the Constituency Hall, where they were treated to a delightful breakfast. The employees of the Castries Constituency Council have been loyal customers of FAST CASH since it opened its doors in St Lucia in 2007.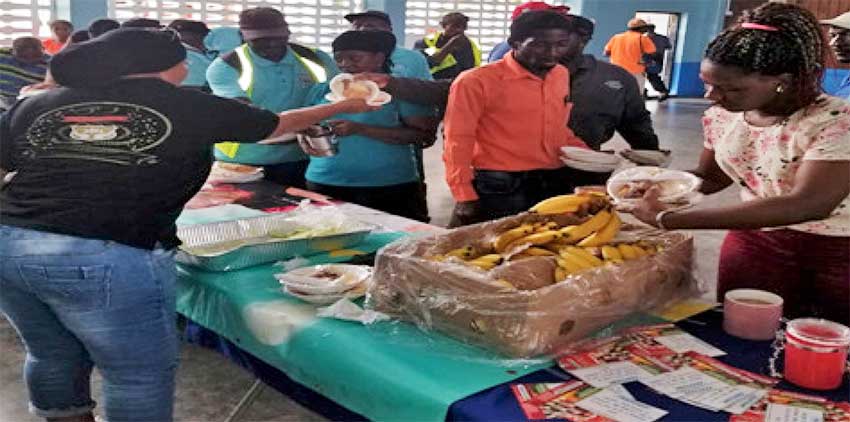 "It is our way of thanking our valued customers and the entire City of Castries we are so proud to serve," said Chelse Duval, Country Manager of FAST CASH St Lucia.
According to Ms Duval, "FAST CASH believes in its customers and appreciates the hard work that the employees of the Castries Constituency Council do daily to keep the city clean, so for their loyalty to FAST CASH and the hard work they do, we found it fit to treat them to a delicious breakfast, to show them how much we care and to thank them for their business."
The event formed part of FAST CASH's annual drive to reward its loyal customers and show how grateful they are for their business.