For the first time, primary schools in the south of the island experienced "World Milk Day", with an activity held on the Vieux Fort Public Square last Friday. The event saw the distribution of Dutch Lady Milk, cookies and school supplies to the students, as a well as a variety of educational games being played by students.
There was much excitement among the students who participated in the event, many of whom were captivated by some of the activities, especially the milking of the replica cow which was the highlight of the day's event.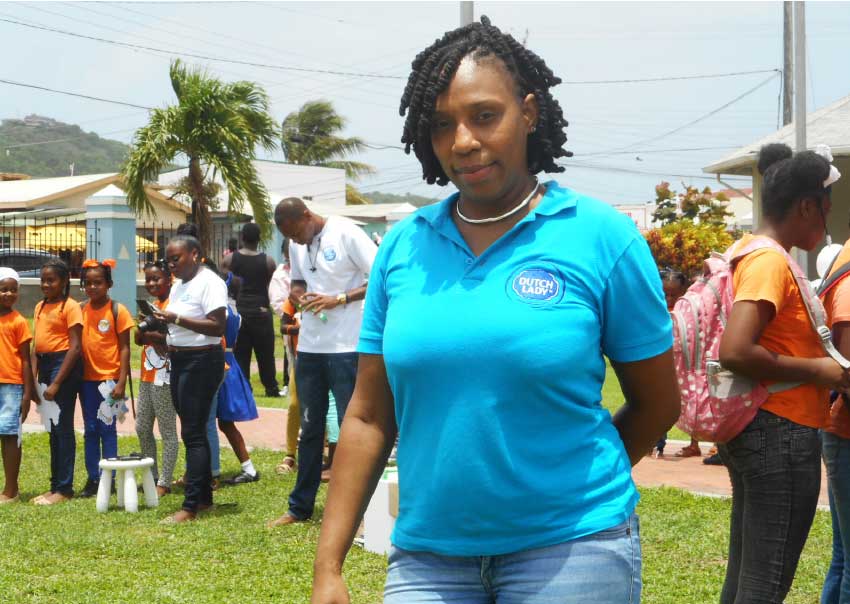 According to Sylvia Auberto, Brand Manager of Dutch Lady Milk at Peter and Company Distribution, the company decided to bring the event to the south of the island as a result of its continued expansion.
"We decided to come to Vieux Fort because we are growing bigger and better and want to engage as many students as possible with the event," Auberto said.
The Brand Manager noted that World Milk Day which is held annually on June 1 is of much significance to the students because on that day, people around the world are sensitized on the importance of milk. She added that usually on World Milk Day, here in Saint Lucia Peter and Company tries to engage students in one way or the other, in order to have them to appreciate the importance of drinking milk.
"We believe it is important to let the students know that milk is important to them as part of a balanced diet as they grow, especially for strong bones and strong teeth," Auberto said.
As part of this year's event, students were encouraged to drink milk, in an overall effort to support a healthy diet and lifestyle.