Castries, Saint Lucia, March 18, 2019 – Mayor of Castries, His Worship Peterson D. Francis has praised the Islandwide Roads Safety Assessment Project, declaring that it has his full support.
Mayor Francis attended the formal launch of the project on Thursday March 14, 2019 at the Ministry of Infrastructure, Ports, Energy and Labour in Union.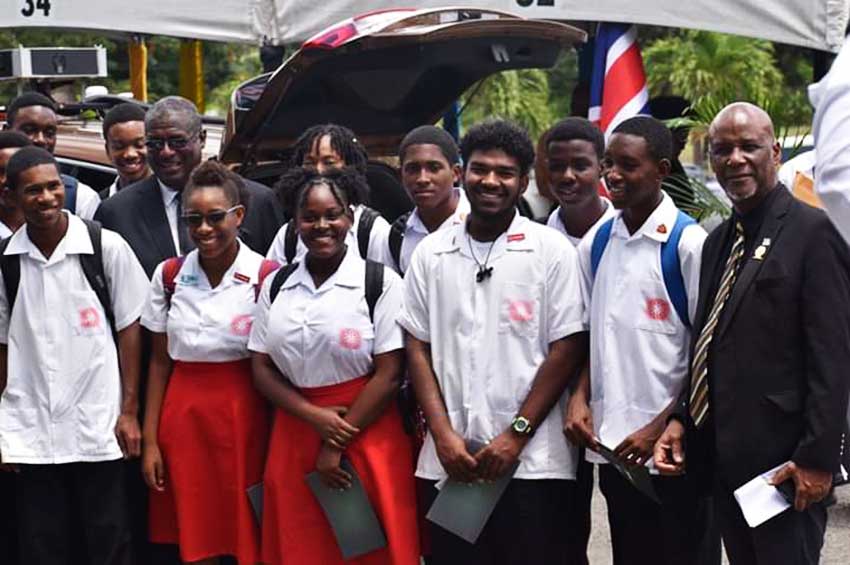 The project is aimed at determining what interventions are necessary to deliver safer roads for all road users across Saint Lucia.
It has seen the installation of more traffic and directional signs around the island, a road markings programme and the installation of more vehicle guardrails.
Mayor Francis believes the International Road Assessment Programme will not only provide safer roads and save lives, but will also benefit the City of Castries.
He lamented the loss of lives annually due to road accidents.
"I am very pleased that the Government has invested in the evidence-based approach that would eventually save lives. When productive citizens are injured in road accidents it places a burden on our healthcare sector and is anti-development. I am looking forward to a lot more interventions to guide and protect our motorists, particularly within Castries," said Mayor Francis.