The excitement, none stop action, the comradery and high scoring returns to the Beausejour Indoor Practice Facility (BIPF) as the organizers for the annual Corporate Warfare Futsal Tournament, Timeout Entertainment will stage two exciting days with eight games on the card.
With a record 333 goals scored to date and 21 hat-tricks.  In action this weekend will be Ferguson St.Clair (Sandals La Toc), St.Clair led the charge with four hat-tricks, he also top the goal scoring chat with 13. He is closely followed by Lynch Isidore (Saint Lucia Teachers Union) and Nehemiah Wilfred (Saint Lucia Teachers Credit Corporative) with 10 goals each. The trio is expected to continue their good run on from on centre court.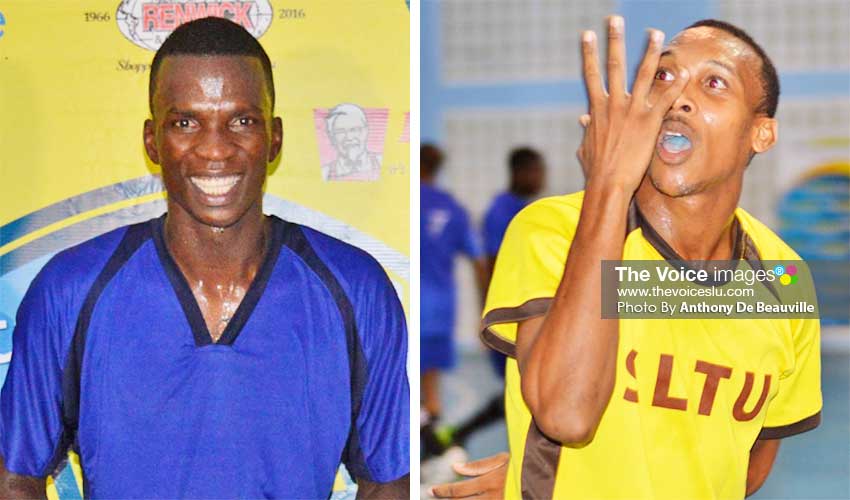 On Friday evening, in game 1, Group D, it's a Telecommunication derby between Digicel and FLOW at 6.30 p.m.
Game 2, Group B, will see Saint Lucia Teachers Union play Windjammer at 7.30 p.m.
Game 3, Group C, defending champions Peter and Company Distribution (PCD) takes on Small Business Owners (SBO) at 8.30 p.m.
Game 4, Group A, the ever improving Bel Jou team will clash with 1-888 Go Answer to bring the curtain down.
On Saturday 10th, Game 1, Group D, Sandals Grande versus Beachcomber from 6.30 p.m.
Game 2, Group H, Sandals La Toc plays Saint Lucia Civil Service Credit Union at 7.30 p.m.
Game 3, Group F, WASCO will face the Royal Saint Lucia Police Force (RSLPF) at 8.30 p.m.
Game 4, Group E, KM 2 Solutions will come up against BuiltecInc at 9.30 p.m.
In matches played on Friday 2nd, Game 1, Top Ranking Electrical and Digicel played to a 1-1. For Top Ranking Electrical, Fabian Florton in the 1st minute and Orvill Pernell in the 13th minute for Digicel
Defending champions PCD defeated Unicomer 4-2. For PCD, Wilson Charlemange in the 7th minute, Tard Modeste in the 10th minute, Shem Joseph in the 24th minute and Hamish Christopher in the 37th minute. For Unicomer, Andre Louison better known for his Basketball supremacy with PCD pulled one back in the 11th minute and Peter Bennet in the 17th minute.
The match on the evening, Saint Lucia Teachers Union and Saint Lucia Teachers Credit Cooperative played to an exciting 3-3. For SLTU, Lynch Isidore in the 6th and 24th minutes and Dwayne Jn Baptiste in the 14th minute. For SLU Teachers Credit Cooperative, Nehemiah Wilfred in the 9th and 37th minutes and Allen Octave in the 38th minute.
In the final game the results were similar as KM 2 Solutions and Public Service played to another draw, this time 2-2, but not before play was halted for a few minutes due to some unsportsmanlike behaviour on the pitch; Tw players from KM2 Solutions and one from Public Service were show red card by Referee Leo Clarke. For Public Service, Wayne Felicien in the 18th minute and Alvinaus Simon in the 28th minute. For KM 2 Solutions, Tamar Moise in the 33rd minute and Tonius Simon in the 38th minute.
Meanwhile, in matches played last evening at the BIPF, Sandals Grande played Sandals Halycon at 6.30 p.m., Sandals La Toc took on Bankers Association at 7.30 p.m and WASCO versus the Ministry of Infrastructure at 8.30 p.m.