THE Confederation of North, Central America and Caribbean Association Football (CONCACAF) on Friday 14th confirmed the programming for the draw of the 2018 Concacaf Men's Under-20 Championship, scheduled to be played Thursday 1st to Wednesday 21st November 2018 at the IMG Academy in Bradenton, Florida.
Saint Lucia's national Under-20 team, still bubbling following their victory against Vieux Fort South in the finals to emerge champions of the Blackheart Big 8 tournament, has been drawn in Group E of the CONCACAF tournament.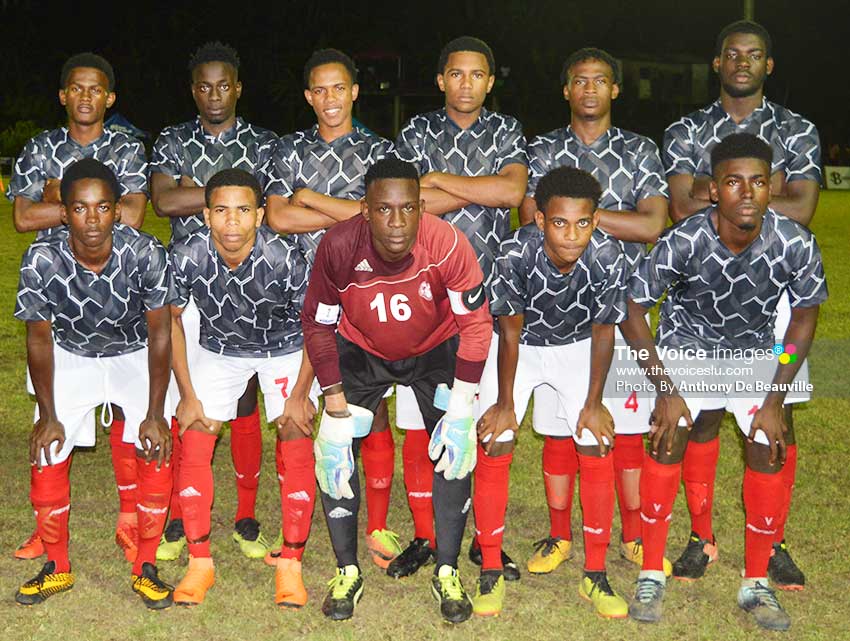 The home team will start their campaign on Thursday 1st November against Haiti at 10.30 am, then they will then turn their attention on Barbados, Monday 5th at 12.45 pm and come up against Bermuda on Wednesday 7th at 12.45 pm and Costa Rica on Friday 9th at 5.30 pm.
Unlike the previous format of the men's under-20 competition, which included regional qualifiers in the Caribbean and Central America and one final championship, the redesigned edition will ensure that all the participating teams have access to play more top-level football matches.
A new format was announced, removing the regional Central American and Caribbean qualifiers and guaranteeing each entrant a minimum of four competitive games.
The thirty-five participating teams will be sorted into six groups, five groups of six teams and one group of five teams, for the first-round group phase.
After round robin play, the six group winners will advance to the qualification stage, where they will be divided into two groups of three teams. After a second-round robin play, the two group winners plus the second-place finishers will qualify for the FIFA U-20 World Cup.
Additionally, the two groups' winners will advance to the tournament's final to determine the regional champion.
The competition will determine the four CONCACAF representatives at the 2019-Under -20 FIFA World Cup in Poland. It will also determine the CONCACAF teams playing at the 2019 Pan American Games in Lima, Peru.
Teams: Caribbean (25): Antigua and Barbuda, Aruba, Barbados, Bermuda, Cayman Islands, Cuba, Curacao, Dominica, Dominican Republic, Grenada, Guadeloupe, Guyana, Haiti, Jamaica, Martinique, Montserrat, Puerto Rico, Saint Martin, Saint Vincent and the Grenadines, Saint Maarten, Saint Kitts and Nevis, Saint Lucia, Suriname, Trinidad and Tobago and US Virgin Islands.
Central America (7): Belize, Costa Rica, El Salvador, Guatemala, Honduras, Nicaragua and Panama
North America (3): Canada, Mexico and United States
The United States are the defending champions.