Rising Business Stars Promote Health and Wellness.
PRESS RELEASE – MANDISA Morrison and Monetta Wilson believe that healthy habits start young. This is why they are coming together to offer wellness programmes tailored to meet the needs of children and families.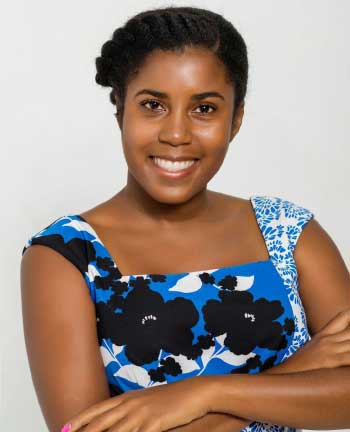 Monetta is the owner of Sayana Yoga, a company that provides yoga and fitness instruction across St. Lucia and Mandisa is the owner of Shoe Rehab, a shoe repair company. The Foot Spa is a spa focused on foot health and wellness.
If these two young women seem familiar to you, it might be because they have both won the St. Lucia Chamber of Commerce's Young Entrepreneur of the Year awards: Monetta in 2015 and Mandisa in 2016.
Together, they will offer family yoga as well as family spa packages. The programme will launch on Saturday, June 3 at JQ Mall, Rodney Bay with a free family yoga from 3:00 p.m. and a pop up spa offering discounted foot treatments all day. It will continue every Saturday until July 8 at Gablewoods Mall, Sunny Acres.
Family yoga is open to children ages 4-11 and their parents, grandparents, aunts, uncles, etc. The goal of the weekly yoga class is to demonstrate that families can have fun together while developing a healthy lifestyle.
The class will introduce participants to yoga postures, mindfulness, breathing and meditation while creating an atmosphere for connecting and emotional bonding. The spa treatments will introduce children to proper foot care as part of a healthy lifestyle and overall wellbeing.
"We want children to learn healthy habits early and, hopefully, these habits will stay with them the rest of their lives. If these habits are modelled by the adults in their lives, then they're more likely to stick with it in the long run," said Monetta.
Mandisa believes that foot health — and feet in general — is often ignored until there is a problem, most of which are preventable with proper foot care. The young businesswomen hope the public will take advantage of these offerings and help the children in their lives develop healthy habits.
You can book treatments and register for sessions by calling The Foot Spa at 728-4904 or online at theshoerehab.com/thefootspa/.Take the family down to Gablewoods Mall for an afternoon that promises to be fun and good for you, too.
About The Foot Spa
The Foot Spa is a one of a kind Spa experience that focuses on the health and appearance of our clients' feet. We offer a comprehensive range of expert treatments by a team of skilled professionals all under one roof.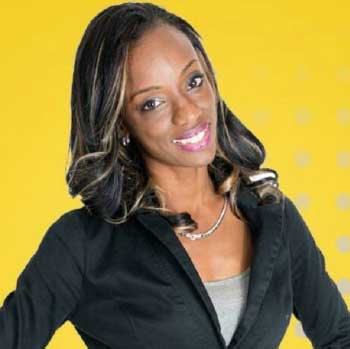 About Mandisa
Mandisa Morrison is the manager and sole proprietress of Shoe Rehab and The Foot Spa. Emerging from a background of 8 years in the field of Marketing and Advertising, she has managed to use her expertise to revamp the perception of the shoe repair industry in St. Lucia by turning a curb-side craft into a multi-location modern business operation.
Under her leadership, Shoe Rehab successfully demonstrated their corporate social responsibility by hosting a shoe drive where footwear was collected, restored and donated to underprivileged children in various communities. Morrison is an affiliate member of the Shoe Service Institute of America, an international network of shoe repair professionals.
In September 2015, Morrison was given the opportunity to represent St. Lucia at the Caribbean Youth Entrepreneurship Summit in Barbados and recently received the prestigious award of Young Entrepreneur of the Year at the 2016 St. Lucia Business Awards.
Morrison continues to strive for excellence and remains constant in encouraging and inspiring many up and coming young entrepreneurs like her.
About Monetta
Born and raised in St, Lucia, Monetta Wilson began practicing yoga while studying at the prestigious US Coast Guard Academy in New London, Connecticut, USA. After being diagnosed with fibromyalgia, she returned to the mat and completed her 200-hour teacher training with Faith Hunter Yoga at Embrace Studio in Washington, DC. She now owns and operates Sayana Yoga, located in her beautiful hometown of Mon Repos, St. Lucia.
She brings her playfulness and enthusiasm to her classes where she focuses on building strength, calmness and tranquility. Her classes are Hatha Vinyasa Yoga, where movement is linked with breath and one pose flows into the next. In her classes, she focuses on building strength, toning and sculpting muscles while relaxing and calming the mind for a full mind and body experience, experience designed to leave you feeling relaxed, refreshed and renewed.
Wilson is a yoga alliance registered experienced yoga teacher (E-RYT 200) and continuing education provider (YACEP). She owns and operates Sayana Yoga in St. Lucia. She also teaches at several resorts in St. Lucia, gyms and privately in clients' homes.
She is the winner of the 2015 Young Entrepreneur of the Year Award from the St. Lucia Chamber of Commerce. The award goes to a young individual who can best demonstrate pioneering vision, innovation and leadership in respect of a new idea, new investment, new product, new markets or a new aspect of a new or an existing business.