PRESS RELEASE – (OTTAWA, Canada — 17 May, 2017) — Sir Ronald Sanders has been accredited by the government of Canada as Antigua and Barbuda's non-resident High Commissioner. The accreditation took place on Monday, May 15 prior to Sanders' attendance at a Diplomatic Retreat on May 16 organised by the Canadian government in Ottawa for all foreign High Commissioners and Ambassadors.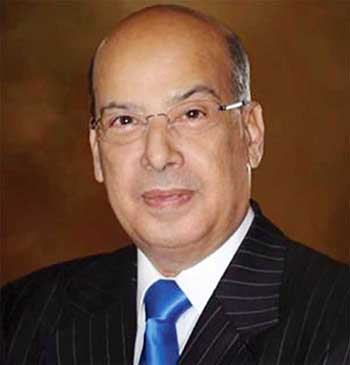 The Antigua and Barbuda diplomat, whose principal accreditation is as Ambassador to the United States of America, explained that accreditation to countries that neighbour each other is "an effective cost-saving device."
Speaking in Ottawa, Sanders said "this is the same device utilised by the governments of Britain, Canada and the United States that serve multiple countries in the Eastern Caribbean from their missions located in Barbados."
The seasoned diplomat, who has served in the past as Ambassador to the United Kingdom, Germany and France as well as UNESCO and the World Trade Organisation, said that "strengthening diplomatic contact with the Canadian government and engaging in regular dialogue with ministries and departments in Canada is important to Antigua and Barbuda's foreign policy outreach."
He added: "Canada is an important source of tourists and investment in Antigua and Barbuda; a number of Canadian banks provide global financial services and nationals of Antigua and Barbuda enjoy visa-free travel to Canada; it is important that these beneficial relations be maintained and reinforced."
"Since our country cannot afford a multiplicity of Embassies and High Commissions, doubling-up representation to nearby countries makes perfect sense. It is far cheaper to make regular visits to Ottawa from Washington DC than to establish a full-blown mission in Canada. That is something appreciated by the Canadian government since it does the same thing in the Eastern Caribbean and elsewhere in the world," Sanders said.
On May 15, Sanders held bilateral discussions with Canadian Department for Foreign Affairs officials, who have responsibilities for the Caribbean, and on May 16, he participated in a day-long retreat for all 125 Heads of Missions in Ottawa. The retreat provided the opportunity to engage with Ministers and Parliamentary Secretaries of the Canadian government on a wide range of issues.