THE Media Association of St. Lucia (MASL) embarked on its first environmental project for the year with a beach clean-up on April 9.
Beachgoers and anyone who happened to pass near the Vigie beach that day caught a glimpse of a handful of members of the media taking part in the exercise.
President of MASL, Miguel Fevrier, said the event was planned to jumpstart MASL's list of social activities in a bid to attract new membership and to build a level of camaraderie among existing members. However, he added that a more important reason was for MASL to exercise its civic duty.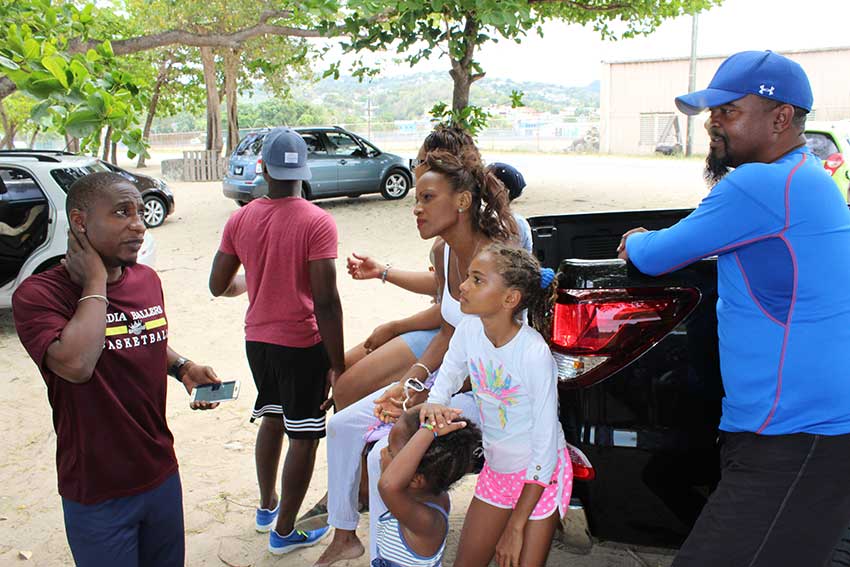 "We see it as more than just reporting on the effects of climate change and indiscriminate human practices," Fevrier said. "We ourselves as the voice and mouthpiece of the people thought it best to lead by example, whereby we cleaned up the beach and do our part in ensuring that the negative effects of climate change are not further impacted by our indiscriminate behaviour."
Fevrier said that particular beach was chosen for its central location, but also because it served him with fond memories as a former student of the St. Mary's College which is in close proximity to the beach. He added that over the years, it had clearly grown in popularity and means a lot to those who frequent it.
Fevrier said: "We picked up close to twenty bags of garbage and Vigie Beach is a place I know that is cleaned everyday. The NCA workers are here picking up garbage and raking the beach, yet we were still able to amass so much garbage within only a day's break since on Saturdays they are not being cleaned."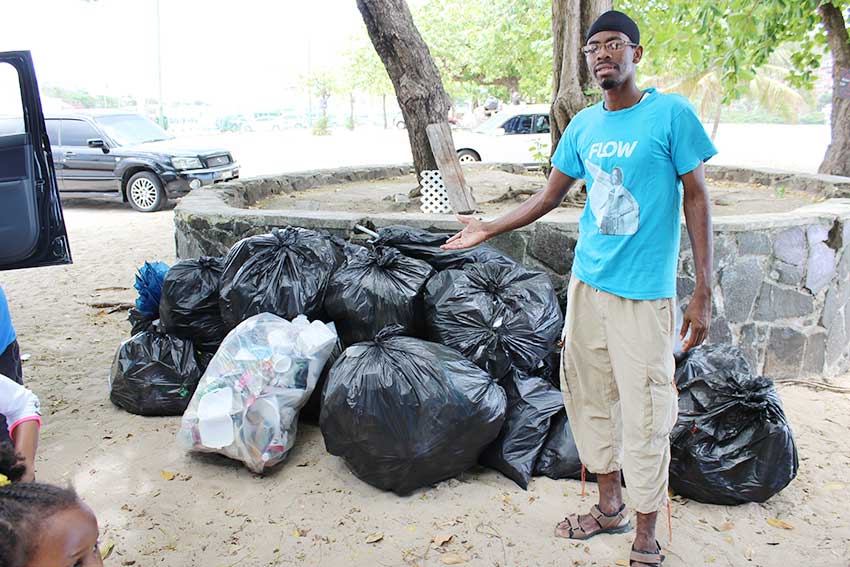 This kind of behaviour of littering, he said, is one that could affect the island's bottom-line: "We don't want tourists to be coming and seeing garbage lined up along the airport fences and along the beach. It serves our country badly as a country that markets white sands, clean beaches and a love for nature and conservation. Also, amidst all this talk about our patrimony, the conservation of Maria Islands and what is native to our island, we thought it best that we play our part."
Fevrier said the activity was just the beginning of things to come from the media association: "Part of this activity also serves as the initial formation of our standing committees of the media association executive because, in the future, one of these committees at least will be responsible for events like this."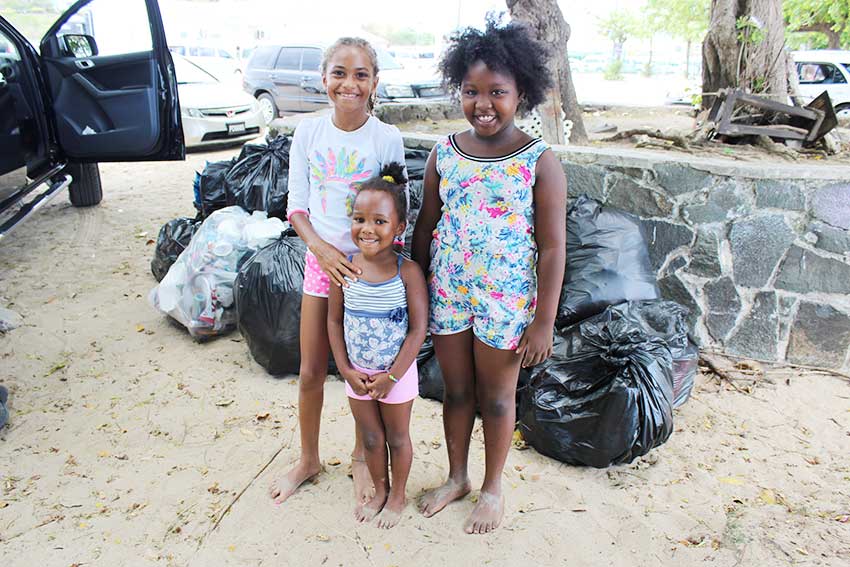 Turnout for the beach clean-up was not large, with roughly twelve adults and four children. Nevertheless, Fevrier was grateful for the attendance of those who did turn up. He was also grateful to sponsors, including the Saint Lucia Solid Waste Management Authority, as well as the NCA, who supplied the gloves and garbage bags and assisted in whichever way was needed to fulfil this commitment. He urged people to do their part in keeping the beach clean as well.
"We'd just like to encourage the public themselves, because from what we've seen, if people who use this beach everyday would park their cars, bring a bag and clean up around their vehicles, we would have a much cleaner beach," Fevrier said.
Fevrier said MASL was eyeing beaches and locations in the south of the island to conduct similar exercises.