SAINT LUCIAN students studying in London as part of a BPP University Scholarship Programme, which was jointly organized two years ago together with the British Caribbean Chamber of Commerce (Saint Lucia), on Thursday night held a tribute to the memory of the late Sir Derek Walcott.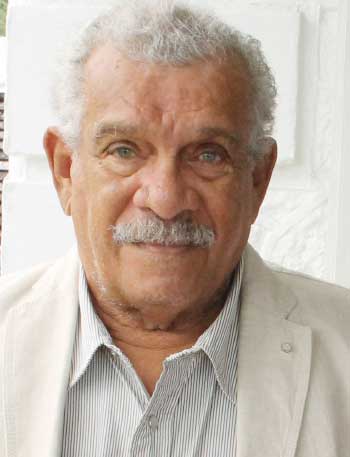 "A Night of Poetry", staged by the BPP Saint Lucian Society at the University Campus in the heart of the City of London's Financial District, gathered to recognize the works of the island's greatest artist.
Performances, which included readings from the works of Derek Walcott, were given by poets Kei Miller, an award-winning Jamaican poet, fiction writer, essayist and blogger and winner of the 2014 Forward Prize for Poetry, who read from his winning work, The Cartographer Tries to Map A Way to Zion, as well as Gemma Weekes, who recited two of her popular works.
BPP University Saint Lucian Society President, RasedaFelicien, was joined by Rajiv Lennie in hosting the evening and introducing selected guests and members in attendance, including the President of the British Caribbean Chamber of Commerce (Saint Lucia), John Kennedy, and Julia Neel of the BPP University, who played such a critical role in admitting Saint Lucian students to the Scholarship Programme, now over two years old.
Kennedy told the gathering the tribute to Sir Derek was a fitting one from the sons and daughters of the island that had inspired the Nobel Laureate who through his works had addressed not only the island's past but its future, its values and struggles with injustice and also a broad horizon of opportunity.
Kennedy said: "By coming to study in London and forming your own BPP University Saint Lucian Society, you have shown your own awareness of who you are and who you wish to become. Sir Derek will be an inspiration in your understanding of the value of your own identity. Walcott, with his command of language, demonstrated that individual magnitude can shine through. Each one of us can be unsurpassed in our field if we possess the ability to rank among the best in what we do, together with a self-belief in what we are doing. But success will take endeavour and hard work. The most important advantage any of us has is opportunity and the greatest injustice is the denial of the opportunity to be who we want to."