Human Trafficking – Forced Labour – Child Sex Trading
SAINT LUCIAN business owners and others from India, China, Cuba and Russia have been fingered as the most likely perpetrators of human trafficking in this country.
This and other astonishing pronouncements are contained in the United States global report on Trafficking in Persons, which was released Thursday.
Ironically, the report attributed the naming of trafficking perpetrators in these countries to the government of Saint Lucia, which it says does not fully meet the minimum standards for the elimination of trafficking, even though it is making significant efforts to do so.
It said despite these measures, the government did not demonstrate "overall increasing anti-trafficking efforts" in the past year, compared to the previous year.
The report mentions Saint Lucia as a source and destination country for men, women, and children subjected to sex trafficking and forced labour. It said that documented and undocumented immigrants from the Caribbean and South Asia, including domestic workers, are the groups most vulnerable to human trafficking; that local and foreign children are subjected to sex trafficking, including by parents and caregivers.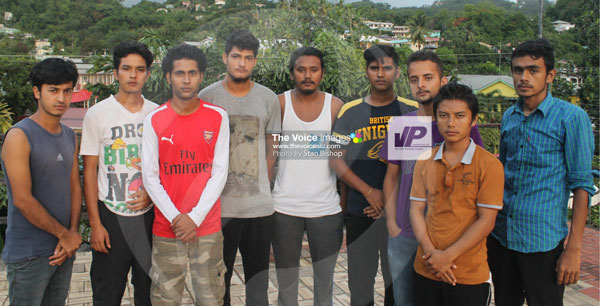 Foreign women in prostitution are also vulnerable to sex trafficking, the report said, adding that unidentified NGOs had reported that "disadvantaged young women from rural areas" as being vulnerable to sex trafficking.
The report also touches on the highly controversial Lambirds Academy matter, although not by name.
Added the report: "The (St Lucia) government initiated one labour trafficking investigation in the reporting period, and reported four prosecutions and no convictions. The government has never convicted a trafficker. The government identified one new trafficking victim, and verified nine victims out of the 69 individuals who were initially identified as potential victims in the previous reporting period.
"The 10 identified victims received housing, medical care, and legal counsel. The government offered long-term housing to some of the 60 individuals who were initially identified as potential victims in the previous reporting period, but these individuals complained about the quality of care received. The government trained four officials on criminal justice and assistance to trafficking victims; 19 taskforce members, including NGOs, on formulation of a national action plan; and 10 police officers on victim-centred law enforcement efforts. The government drafted a national action plan and planned a prevention campaign, in coordination with an international NGO, but did not implement either."
The report recommended that Saint Lucia vigorously prosecute, convict, and punish perpetrators of forced labour and sex trafficking, including officials complicit in human trafficking; take measures, respective of due process, to enhance the speed with which trafficking cases are prosecuted; increase efforts to identify and provide assistance to victims and adopt standard operating procedures on a victim-centred approach to guide police, immigration, labour, child protection, and social welfare officials.
It also recommended that government officials be trained to implement procedures to proactively identify labour and sex trafficking victims among vulnerable populations, such as migrant workers in domestic service and children exploited in prostitution, and refer them to appropriate services.
Saint Lucia was also urged to implement a national public awareness campaign about forced labour and sex trafficking and publicize the hotline for victims of violence, including trafficking victims; finalize and adopt a national action plan to combat trafficking; address shortcomings in the law so penalties for trafficking are commensurate with penalties for other serious crimes, such as rape and provide anti-trafficking training to diplomats.
The report, in highlighting the Government of Saint Lucia's efforts at preventing human trafficking stated that it did not make efforts to reduce the demand for commercial sex acts of forced labour even though it partnered with an international organization to develop a public awareness campaign.
"This campaign was not implemented during the reporting period", according to the report.
It further noted that the inter agency taskforce met twice during the year, and a national action plan remained in draft form for the second consecutive year.