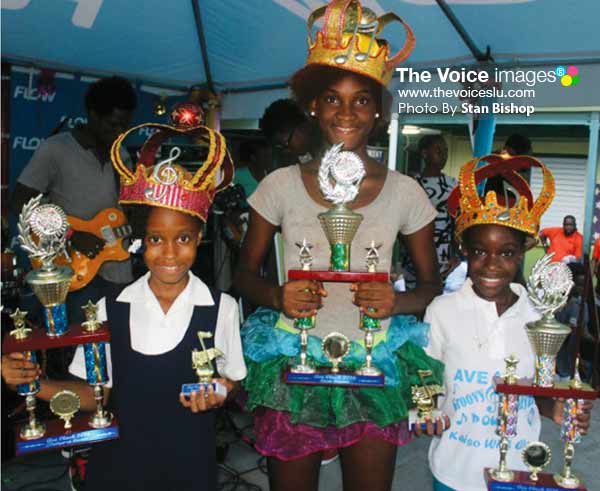 AVE Maria Girls' Primary School has crowned three of its own the queens of song.
The school held its annual Ave Clash competition last Wednesday in its courtyard with the usual highly-competitive spirit that accompanies the calypso, groovy soca and party soca genres.
Claudine "Sparkle" O'Neil won the calypso category with "What Makes Me Mad" while Avery "Teeny A" Haynes captured the groovy soca title with "Release". Tanya "Pepper T" Joseph copped the party soca monarch with "Party In The Yard".
Despite their young age, the students proved that they have what it takes to express themselves confidently, many of them showing signs of being ready for the "big stage". And with guest performances from some of the best artistes in the business – Ezra, Superman HD, CJ, Jay and Bronxx and Mysterio – the youngsters might have certainly picked up a few ideas.
The small but supportive crowd last Wednesday included students from the St. Aloysius Boys' Primary School who held their RC Jam the Friday before. Traditionally, the students from both schools support each other's events.