38 Students Graduate.
By Kingsley Emmanuel

IT was a momentous occasion for the Spartan Health Sciences University School of Nursing when it held its first ever graduation ceremony last Sunday.
Thirty-eight students graduated in the glittering ceremony which was held at the Coconut Bay Resort and Spa in Vieux Fort.
The event was held under the theme: "Nurses-Architects of Change in an Era of Advancing Healthcare".
The gala event was attended by a number of distinguished personalities from both the public and private sectors, including guest speaker, Dr. Oscar Noel Ocho, nursing director at the University of the West Indies (UWI), St. Augustine, Trinidad
The School of Nursing was established at Spartan in August 2012, and opened its doors to the first group of students five months later.
Dr. Ocho had some sound advice and words of encouragement for the newly graduated nurses. He described them as ambassadors of the school and suggested that they should represent the values upon which it was built. He urged them to go out into the world and create their own identity as architects of change in an era of advancing health care.
"You are responsible for what you become, and as you plan your path to your academic development, you must accept responsibility for ensuring that this is not the end," he said.
Dr. Ocho said as nurses, they should not expect to be liked, but rather expect to be respected instead. He called on them to behave in a manner so that they will be treated that way.
"Life could be really unfair when you consider that some of the most loved persons are not necessarily the ones who produce", he said.
Dr. Ocho urged them to "stand up for principle, even if it means victimization and discrimination. You must be a person of integrity and your contribution to your organization must be significant."
The nurses should not be defined by their jobs, but rather they should define their jobs.
He said: "If you aim for the sky, don't expect nothing less… If you don't achieve it the first time, try again," he said.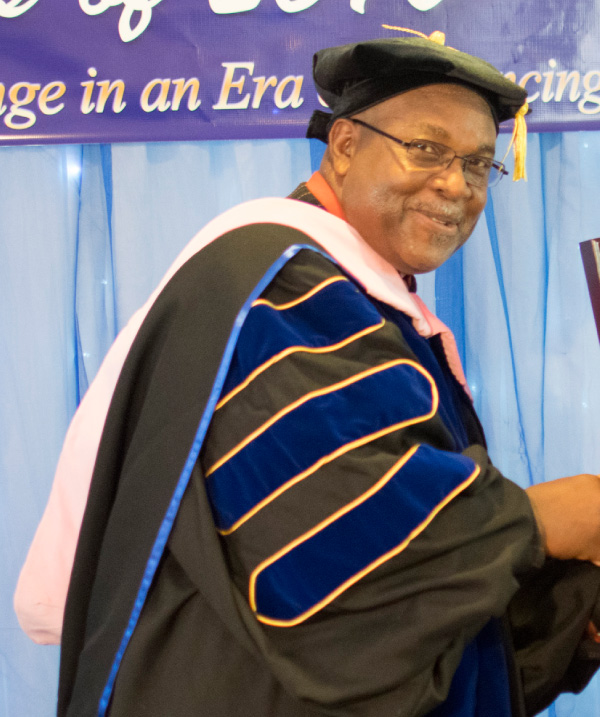 Nurse Lucia Lee, chairperson of the General Nursing Council of St. Lucia, in her address described nursing as a noble and wonderful profession with immense opportunities for advancement.
"There are many different fields you can go into. Nursing is not just bedside nursing…," she said.
She added that for one to excel in such a profession one must acquire the necessary skills and always strive for success.
"You must be responsible… and display a good attitude in your community. Whatever you do as a person will be reflected in your nursing profession", she said.
According to Lee, as nurses they will experience some challenging times with patients, but they must demonstrate professionalism at all times.
"Your attitude towards the patients is very important. Please put what you have learnt into practice. Maintain discipline despite the problems you may face," she said.
Lee urged the students to perform their duties to the best of their abilities, so that when they retire they will have no regrets.
NaiemerAnnelle, in her valedictory speech said the challenges they experienced during the three year programme were numerous.
"A few years ago, for many of us graduates, becoming a registered nurse was either a dream hoping to come true, or a goal determined to achieve. Whatever the reason may have been, it landed us right here at Spartan," Annelle said.
She said they accepted the challenge because they know the value of education and are determined to be successful in their endeavours.
"For us graduating here today, the struggles have just begun. My advice for us here today, is to change our mind set to allow us to see challenges as opportunities. Opportunities to learn, grow, improve, or adjust in a way that leaves us better off …," she said.