NOT even the effects of Monday morning's trough could quell the mood and excitement of voters who started to trickle into polling stations from the moment they were opened at 6:30 a.m.
Some voters showed up wearing boots and some even plastic bags in an attempt to stay dry as they trudged through heavy rains, thunder and lightning to cast their vote.
One voter at the Entrepot Secondary School , which was one of the polling stations in Castries East, that nothing would have kept her from exercising her right to vote.
The woman, who declined to identify herself said: "I was determined to vote because I need to keep my country stable regardless of the weather. I think the weather just prolonged the process just a bit but I don't think it will make a difference."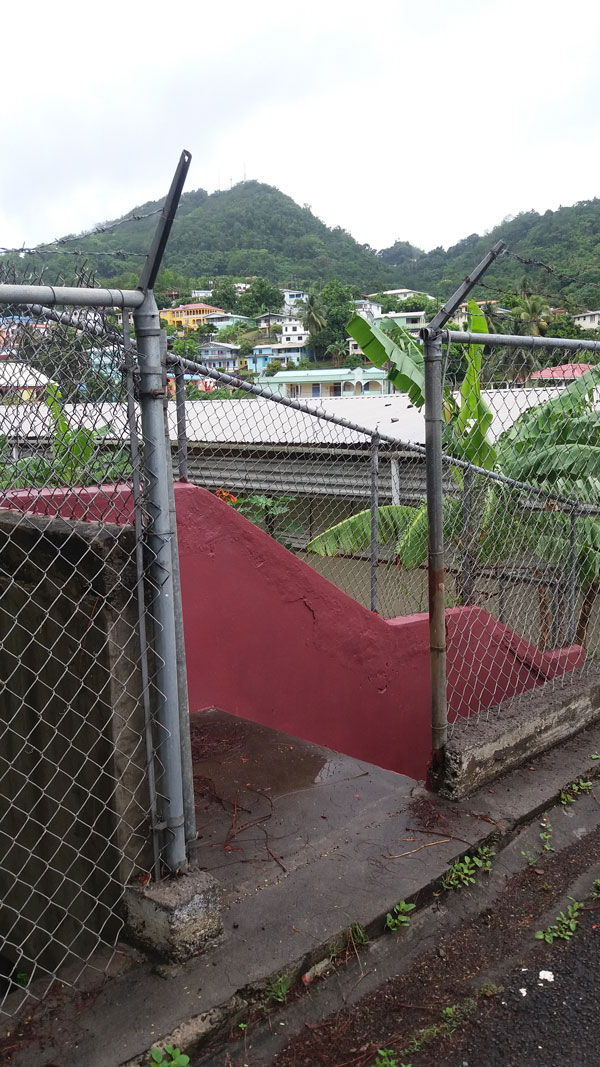 Some voters randomly stated that the weather was an omen be it bad or good, whilst others expressed beliefs in the rains being a result of voodoo, this voter said she did not believe in any of the above statements and she added that she was leaving it all in God's hands.
As was expected, controversy did rear its head as one officer pointed to the lack of security at the said school.
The officer indicated that there were not enough police officers on site in the event of trouble.
The officer escorted The VOICE to a gate at the back of the school which was left open for students coming in to write their CXC exams. However, the gate was left unguarded and open for any person to come into the school.
In another incident, a woman claiming to be one of the polling agents approached The VOICE and then proceeded to say that she hoped people including this reporter, had voted for change.
Noticing her actions, she was approached by police officers to identify herself, which at first she refused but then produced a photocopied document. She was told it was insufficient documentation and was subsequently escorted from the premises.
This, according to the police officer in charge of the station, was one of the blatant signs that security, or the lack thereof was a serious issue that was not addressed properly.
Polling at Entrepot was heavy during the early hours.