SWIMMERS HOPE TO KEEP TITLE.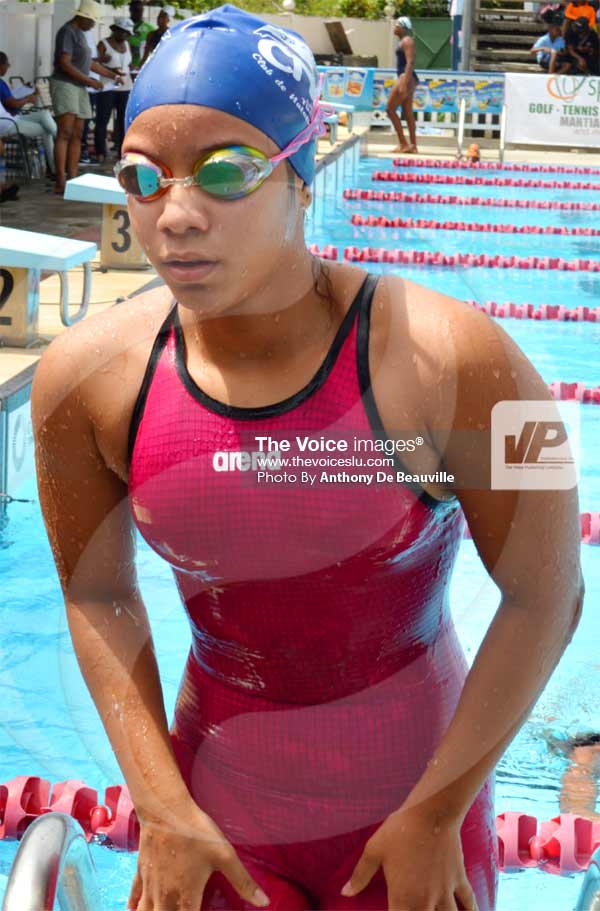 ST. LUCI has named its team for the Organization of Eastern Caribbean States Swimming Championships, scheduled for Antigua and Barbuda from November 5 to 8. St. Lucia won last year's tournament here at home.
There are nine newcomers on the team: Karic Charles, Allie Capasso, Jasmine Steide, Raven Steide, Naekeisha Louis, Devin Boodha, Dristan Mauricette, Sarah Mayers and Christian Beaubrun.
Four noticeable absentees from last year's team in the persons of Ethan Dyke – Elliott, Laura Bruce, Stefon Emmanuel and Jordan Augier.
Despite the many new comers and the unavailability or non inclusion of Elliott, Bruce, Emmanuel and Augier the defending champions are all set to throw their talent in the Antigua Aquatic Centre pool in St. John's.
The team comprises swimmers from 8 and under to 18 and over categories and for the first time two of these swimmers will compete in the Open Water category.
The 36 member team will compete against swimmers from Antigua and Barbuda, the British Virgin Islands, St. Vincent and Grenadines and arch rivals Grenada. While in St. John's, the squad will be under the watchful eyes of coaches Jamie Peterkin and Brian Charles and supported by three officials.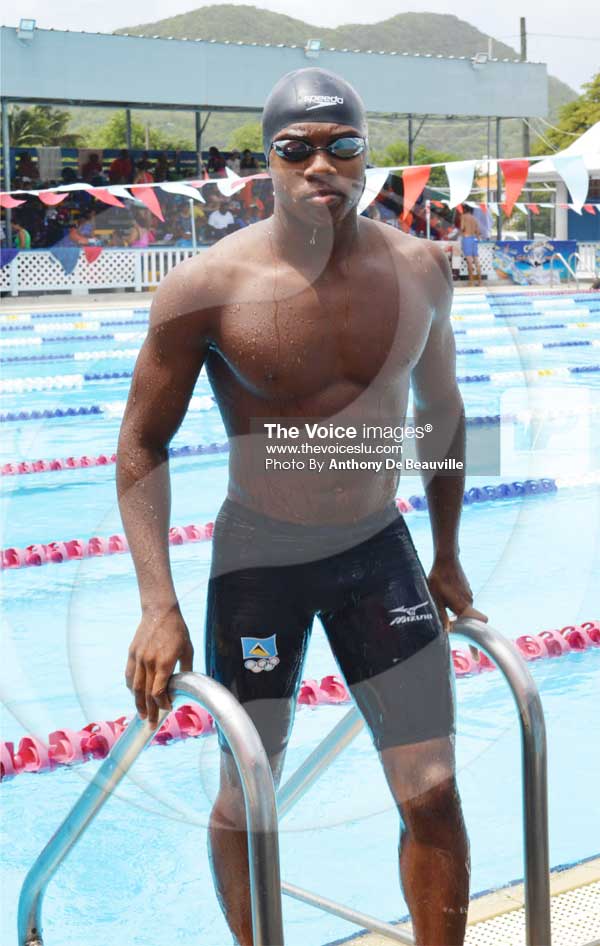 The squad reads: Male 8 and Under – Antoine Destang, Therron Herrell, Karic Charles; Female 8 and under – Allie Capasso, Jasmine Steide; Male 9 – 10 – D' Andre Blanchard, Ziv Reynolds; Female 9 – 10 – Naima Hazell, Naekeisha Louis, Jorja Mederick, Raven Steide; Male 11 – 12 – Terrel Monplaisir, Jammar Archibald, Jayhan Odlum Smith; Female 11 – 12 – Katie Kyle, Mikaili Charlemagne, Maya Hilaire; Male 13 – 14 – Nicholas Mc Lennon, Devin Boodha, Dristan Mauricette; Female 13 – 14 – Eden Crick, Katelin Samuel, Abbie Pultie, Mikaela Casimir; Male 15 – 17 – Jaysi Daniel, Christopher Phillips, Mark Emanus; Female 15 – 17 – Thalia Bergasse, Sarah Mayers; Male 18 and over – Jonathan Calderon, Jonathan Mc Lennon; Female 18 and Over – Shernice Popo, Christiane, Beaubrun, Donna Graham-Capasso.
According to SLASA Public Relations Officer Sue Monplaisir, though facing challenges to fund the cost of sending the team to date, SLASA has received support from LIME, LUCELEC, West Indies Shipping, Piton Malt, Bank of St. Lucia, KFC and the swimming fraternity.
Meanwhile, tomorrow, the fund raising continues at the Pigeon Island Causeway near the Landings Hotel with a BBQ and Tube Rides from 1:00 p.m. – 6:00 p.m.