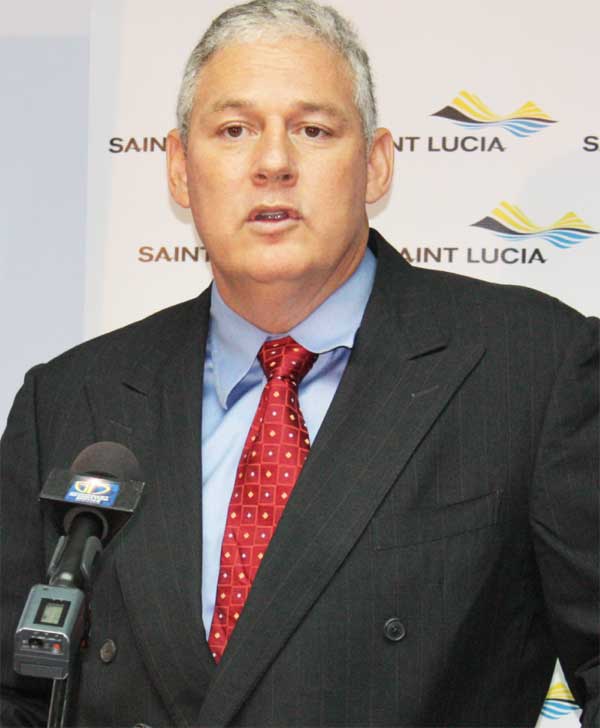 THE United Workers Party is preparing to launch a massive campaign in an effort to cause a change in the economic situation of the country and bring relief to school children who cannot afford the cost of attending school.
The campaign will take the form of a series of general public meetings and town hall sessions across the country. But before that, the party will meet with trade unions and other civil society groups to find out how involved they want to be in that campaign.
"We are going to make an announcement early next week. We will be having meetings with civil society. We will find out how involved they want to be. The United Workers Party's expected to announce the schedule of public meetings to be held throughout the length and breadth of Saint Lucia," said Allen Chastanet, the party's political leader
"We will do whatever it takes to cause a change to take place in this country. We are not going to sit down anymore and allow the fabric of this country to continue to be destroyed," he added.
But even as he spoke of launching a campaign, Chastanet hoped that the government would not wait for the UWP to do that, but that it would do what it needs to do to alleviate the plight of some parents in providing the necessities needed for their children to attend school.
"Hopefully, the government is sufficiently astute enough to know what the people are feeling on the ground and address these issues immediately," Chastanet said.
A new school year began yesterday and with that in mind the party called on the government to make the cost of text books affordable as well as the feeding programmes that are available in various schools across the country.
"The UWP decries the current situation which inhibits a number of students from participating in the education system fully," Chastanet said, adding that the party is also concerned about the recent hike in fees to the Sir Arthur Lewis College describing the move as "unconscionable."
"Many families are hurting and find it difficult to send their children to school even before the recent hike in fees at the College and are of the view that it would exacerbate chronic challenges of the education system," Chastanet said.
He is of the view that the government is out of touch with" the hardship and insecurity" that people feel now. He described the manner in which the College handled the increased fees as "insensitive" adding that families should have been given more notice to at least plan for the impending hike.
Chastanet said that this year the going will be tough for some families given a climate of high unemployment, high cost of text books, and increases in almost everything in the country.
"The United Workers Party," he reveals "will be producing a comprehensive position paper on the education sector for public consultation and debate in the coming weeks," Chastanet said.