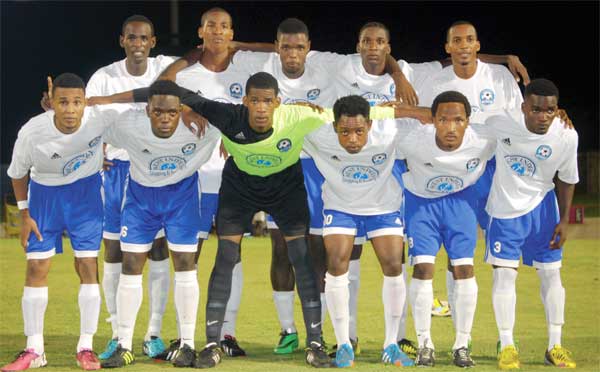 THE excitement continues in local football and roads lead to the Soufriere Mini Stadium today for a quadruple header in the St.Lucia Football Association's Inter District Under – 18 men's championship quarter final round.
Matches will commence from 2.00 p.m. and will continue at 4:00 p.m, 6:00 p.m and 8:00 p.m. respectively.
The participating teams in the quarter finals are – Canaries, Desruisseaux, Anse la Raye, Vieux Fort, Gros Islet, Soufriere and Marchand.
At the Marchand Grounds, promotional warm up matches continue today just one week before the commencement of the Blackheart Production / St.Lucia Football Association Knock – Out Tournament.
At 2:00 p.m. Central Castries plays La Clery, followed by Roseau Valley and Babonneau from 4:00 p.m. Gros Islet will meet South Castries from 6:00 p.m. while home team Marchand plays Dennery from 8:00 p.m.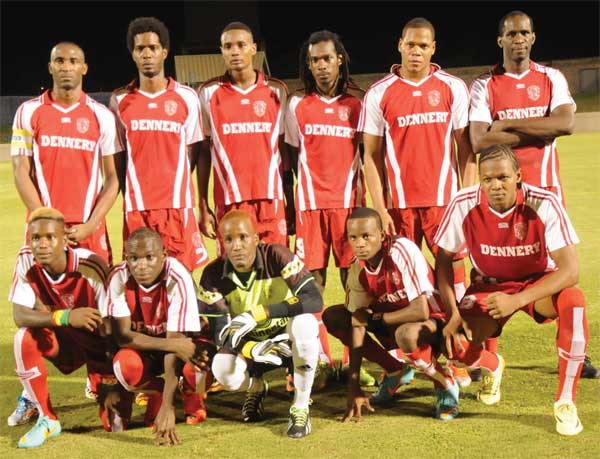 In Mabouya Valley hundreds are expected to converge at the Grand Riviere Playing Field today and tomorrow for the third place play off and finals in the Mabouya Valley Youth and Sports Council / EC Global Under – 21 football tournament.
At 4.00 p.m. today Survivals Sports Club will take on Monarch Sports Club, while tomorrow in the grand finals Togetherness Youth Sports Club will play arch rivals Aux Lyons United Sports Club for the championship.
At the Marigot Playing Field, in the Roseau Valley Football League Big 8 Knock Out tournament R. V. Juniors will meet Marigot FC in the grand finals from 4:00 p.m. tomorrow. The two teams made it to the final stage with wins over Morne d' Or and C.T. Foundation respectively.