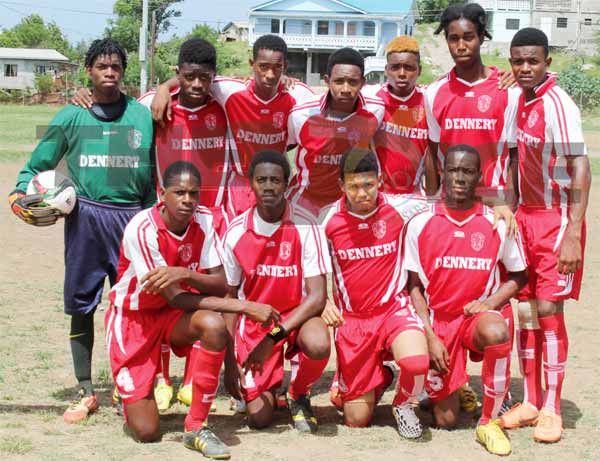 FINAL round matches in the St.Lucia Football Association Inter District Under – 18 tournament will continue this weekend in two of the three remaining zones.
Today, in the Southern Zone, at the Augier Playing Field, Vieux Fort North will come up against Choiseul from 2:00 p.m, while from 4:00 p.m. host Laborie will come up against Soufriere.
At the Micoud Playing Field, in the Eastern Zone, Mon Repos will play Desruisseaux from 2:00 p.m. and Micoud will meet Dennery from 4:00 p.m.
Tomorrow at the Marchand Grounds, Babonneau will come up against Gros Islet from 2:00 p.m, while Castries and Marchand will do battle from 4:00 p.m.
Meanwhile, in matches played this past weekend in the Southern Zone, Vieux Fort South defeated Laborie 3 – 0, while Soufriere edged out Choiseul 1 – 0, and at Micoud, Desruisseaux edged out Micoud 3 – 2.