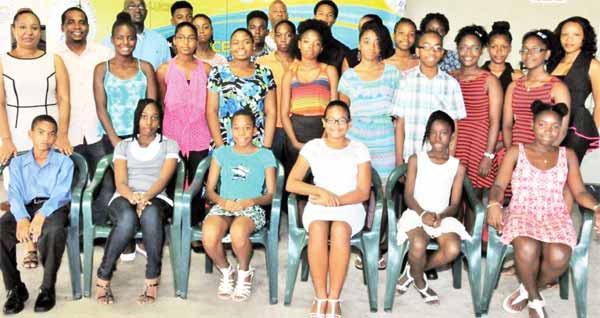 MELANIE Fedee graduated out of the St Lucia Electricity Services Limited (LUCELEC) Scholarship Programme this year. She is proud to have performed well enough to maintain her scholarship throughout secondary school and the Sir Arthur Lewis Community College. She credits the scholarship programme for keeping her focussed, determined as she was not to lose it even when challenged by A 'Level Physics, which she suggests is "not an easy subject".
Melanie is now permanently etched into the LUCELEC Scholarship Programme story that began 30 years ago, in 1985. To date, more than 100 children have benefitted from the programme open to children of LUCELEC employees who were successful at the Common Entrance exam.
The programme pays for all school fees, uniforms, school books, school bags, notebooks, CSEC and CAPE exam fees throughout secondary school and the Sir Arthur Lewis Community College.
Melanie was among those present at LUCELEC's Scholarship Social on Saturday, August 22, when scholarship holders were handed their packages and took the opportunity to encourage the students currently in the programme to give their education the priority it deserves.
Chairperson of the LUCELEC Scholarship Committee Ms Miguelle Warner reported that students in the programme performed well during the past year.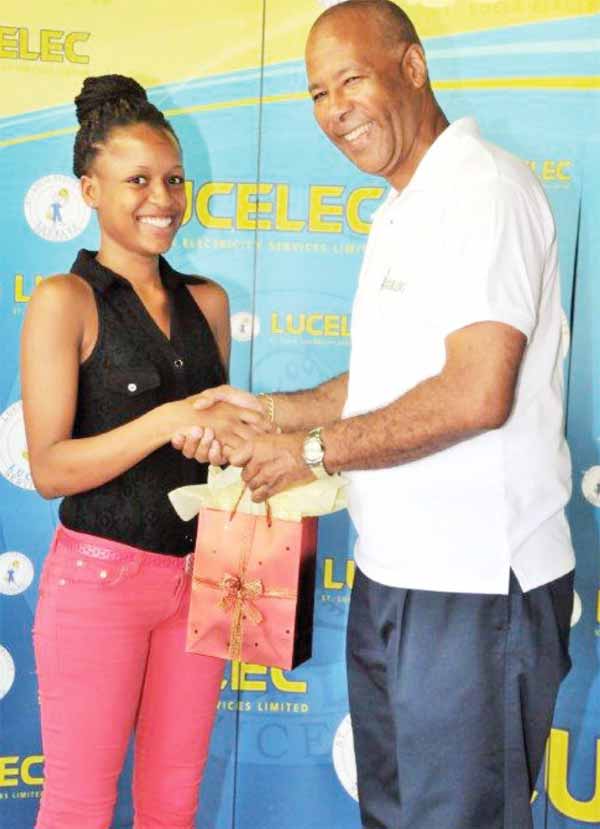 "Most of our current students have maintained an impressive standard of performance while a few need to apply themselves more to their studies. For the Academic year 2015/2016 we are moving forward with 25 students in our Scholarship Programme. This includes our 5 new entrants and unfortunately is without 6 students from last year," says Ms. Warner.
During the ceremony, one time bursaries were also presented to four children of employees, who, along with the five entrants to the Scholarship Programme received a copy of "Orientation Made Easy – What to Expect When Starting Secondary School". The book was authored by Valentine Dantes who was the Guest Speaker at the Scholarship Social.
Dantes told students to fight for their success, plan for it and not be stymied by which school they're attending or anything else in achieving their full potential.
To maintain the LUCELEC scholarship, each student must achieve a minimum 65% pass rate in all their subjects and an overall average of 70%.
Ms.Fedee performed well at this year's CAPE exams and despite her admitted "struggle" received a Grade 2 in that "not an easy subject" Physics.