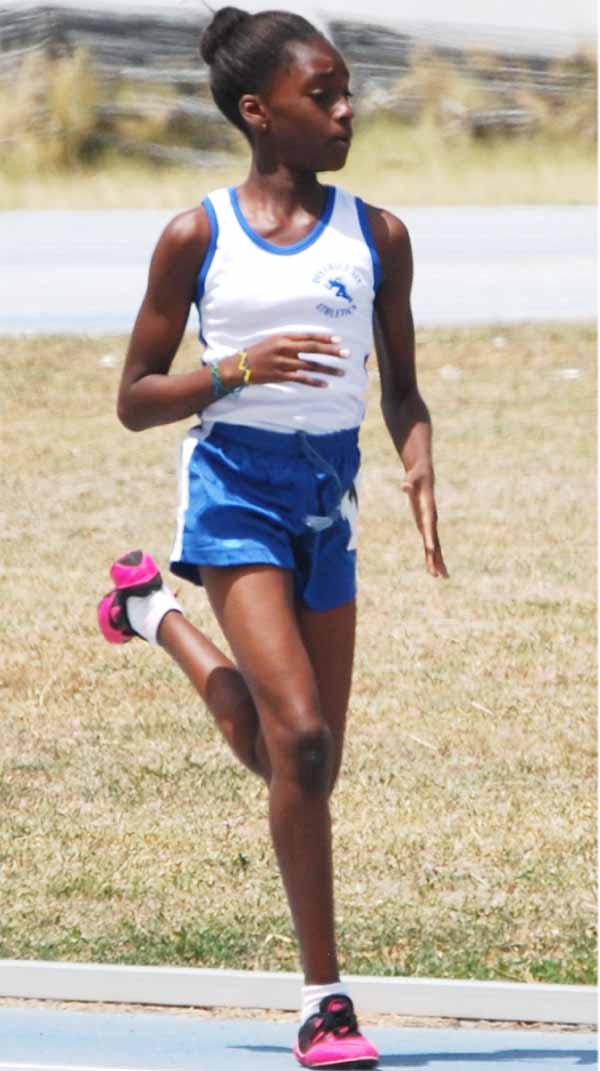 WE hear many stories of young aspiring track and field athletes from a number of countries, heading to the United States of America trying to crack the big time at a preferred University and then participate in the National Collegiate Athletic Association Championships (NCAA).
For many, this journey is not easy and comes with many setbacks and obstacles. The struggle is real. When young athletes make the shift to a new environment, away from their support network, the bright lights, unfamiliar territory and many tempting situations make their once clear goal, blurry. But 10 year old Amber`roseErysthee a Grade 5 student of the Plain View Combined School has her eyes set on representing St.Lucia at either the 2024 or 2028 Summer Olympic Games.
Amber`rose caught my attention while running the 150 metres on Sunday May during the St. Lucia Athletic Association Southern Zone qualifier for the 1st National Bank Under – 14 Games at the George Odlum Stadium. She was one of over 280 athletes representing a number of schools and clubs from Micoud in the east to Canaries in the west.
Following the 150m race that she won comfortably meaning, she was a class act on the track Ambr`rose spoke to The VOICE. "It's been two years now since I started in track and field. I compete in the 60m, 80m and 150m. In terms of my training heading to this event, my preparation was good although at times it was a bit too difficult due to the hard work under the watchful eyes of my father / coach Julius Erysthee"
VOICE: You are still pretty young, where do you see yourself in the sport in the next 10 years? Amber`rose replied: "I would like to continue so I will have an opportunity to represent St. Lucia at the Olympic Games 2024 (19 years), 2028 (23 years).
Listening to this young and aspiring athlete talking about her dreams was a breath of fresh air, because at the end of the day, it's about having that dream, something to work towards, having purpose. If you don't have a dream then you're merely existing and that's the easy way out. "Go For It Ambi".