I DON'T know about you but I am as excited as a child on Christmas Eve because my season is finally here…Jazz Season.
One of my top passions in life is music, and this time of year is the time when St. Lucia is giving back and dedicating what it has to offer to people like me, in my opinion of course.
Now don't get it twisted and think that I'm a "Bacchanalist" because come Mothers' Day day every year, my season ends and then my anti-climax, the Carnival season begins.
There is just something magical about being in a calm and relaxed environment on a beautiful sunny day or a warm evening with that beautiful music just pulsating through your body.
And you can go right ahead and call me a snob but one of the bonuses of Jazz season for me is the fact that it only attracts a "certain kind".
Contrary to the demands of my job, I'm a total introvert who enjoys my own company and feel extremely uncomfortable in settings where there are 20 or more people around me. However, Jazz season is the one time where I can block it all out and really come out to enjoy the festival so it is only fitting that the festival and your average "Jack the Lad/troublemaker" don't mix.
I mean, think about it. Who do you see at the Derek Walcott Square really hanging out enjoying the show? When you go to The Gaiety, Pigeon Island etc, who do you see on the inside? Again I say, call me snobbish but this is the one packed venue that I can go to and enjoy myself without worrying too much about whether or not a fight will break out next to me between warring gangs etc.
There is also the added perk that this time of year is a MAJOR revenue earner for my little gem of an island…it makes me beam with pride when I hear people talking about St. Lucia and this festival saying that it is the place to be. Yeah People, that's us, this is St. Lucia.
Anyway back to the music…I love the fact that there is no music being sung "at" me but rather "to" me.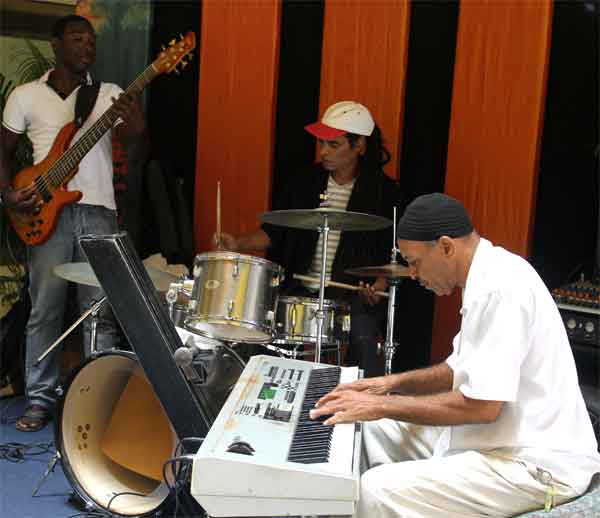 I don't have to "Bese Ba", "Go Dong" "Run Over So" etc. Instead, I'm listening to clear cut and meaningful lyrics that make me feel good, makes me smile, brings back great memories and makes me dance my happy dance.
This year, the line up all across the board is not disappointing with the likes of Jimmy Cliff who reminds me of happy times as a child, Mr. Smooth himself, Robin Thicke whose crooning will either make you fall deeper in love with your significant other or for the very least make you wish that you were in love, Flo Rida who is sure to get you off your feet and lest we forget our very own like Derede Williams, Teddyson John and Barbra Cadet whose sax tunes, I can listen to forever.
Anyone who knows me, knows how passionate I am about promoting all things St. Lucian and what bigger promotion can our local talent get?
A message to the St. Lucians hitting the big stage…Guys, I cannot stress enough how proud I am of you all so keep it up and remember that the sky is the limit.
I was so elated to know that the Government of St. Lucia allotted a decent budget to the ministry responsible for such an event this year to ensure that the festival will not disappoint and what I can say is "so far so good".
St. Lucia Jazz and Arts Festival is looking good this year, my time of the year is looking rather promising and boy, am I happy that the time is here. Whether I'm working at the event or being a regular patron, I know that I'll have a great time.
So who's coming along with me?