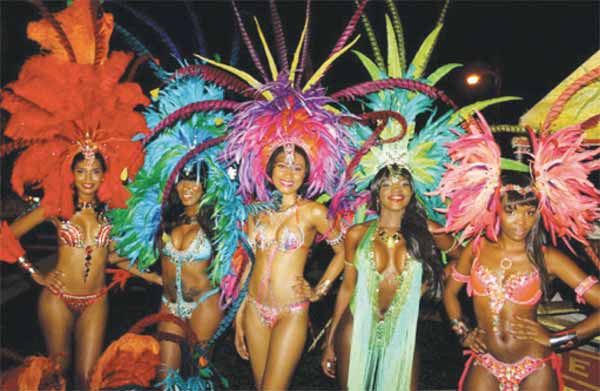 THE newest party band on the Carnival circuit, Insaniti, is promising its revellers nothing but unadulterated fun and freshness this Carnival season. It also promises to bring the craziness back to Carnival.
The band held its official public recently near Coconutz in Rodney Bay where it unveiled the five sections it will be portraying in the Parade of the Bands in July. The band, which boasts the tagline "Mad About Mas", will be portraying the theme "Cheers to the Birth of Insaniti".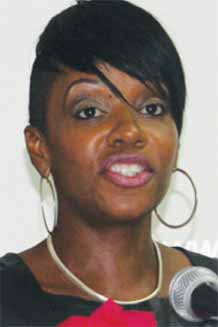 The five sections are: Rodney Bay Night Out, Mojito, Paradise, Blue Lagoon, and Insaniti. Each section will have its own front line and back line.
Deputy band leader, Claudine Cadette, told The VOICE that Insaniti represents something fresh for Saint Lucia Carnival. She said that while other carnival bands have come on the scene and lost their freshness afterwards, Insaniti's fresh and new approach will remain part of its core business and selling points and manifested in the product.
"I know that sounds cliché but our intention is to be innovative, creative and different," Cadette said. "In the team that we've put together, everyone has been strategically chosen to be a part of our executive. So we expect to be successful with our mission which is to revolutionize Carnival."
With 2015 being the band's first year in the Carnival fray, Cadette said the undertaking has thus far been a bit of a challenge. Anything new and fresh is considered a risk, she said, adding that some people might think it's plain crazy to just invest their money in a new band when they're not sure what to expect. Since Insaniti's press launch held some weeks ago, however, Cadette said the band has generated quite a lot of interest and "we know that Insaniti has now become the buzzword."
"So we're really excited and want the masses to look out for us and expect a lot from us because we have very high expectations for ourselves as a band. We do not intend to let the public down. We really want to be the change," Cadette said.