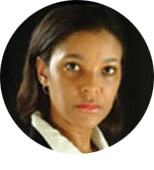 ON Thursday, December 18 at about 9 a.m. Chief Justice Dame Janice M. Pereira, Judges of the Court of Appeal and the High Court, the Attorney General, the Senior Magistrate and the Magistrates, Solicitor General, Director of Public Prosecution, Registrars, legal practitioners in private practice and in government, members of the Registries, staff from the Court of Appeal, High Court, Magistrate Court, family and friends gathered for the special sitting at the courthouse building in honour of the late Hilford Deterville.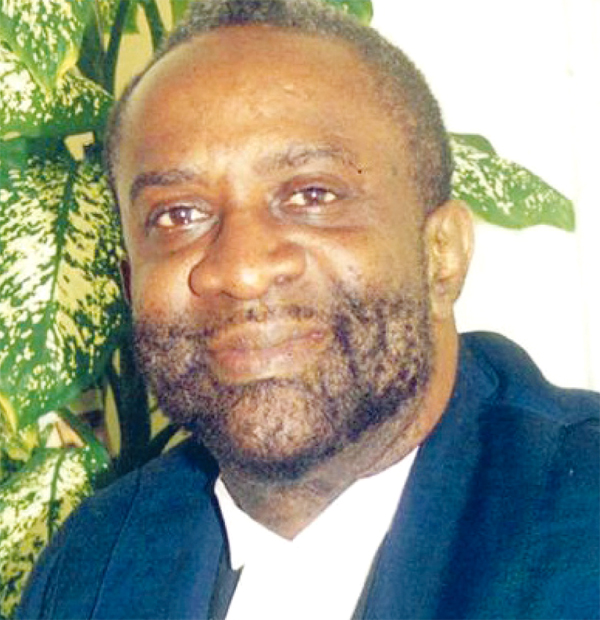 There were addresses from the Bar including: Mrs. Kim St. Rose, Attorney General; Mr. Anthony McNamara, QC- representative of the Inner Bar; Mr. Justin Simon, Q.C.- former Attorney General of Antigua (close friend of the late Hilford Deterville, QC); Her Hon. Mrs. Christine Phulchere, Senior Magistrate; Mr.Andie George, outgoing President of the Saint Lucia Bar Association; Ms. Gillian French- representative of the Utter Bar and Ms. Diana Thomas – representative of the Utter Bar.
Addresses from the Bench were delivered by Dame Janice M. Pereira, Chief Justice; and His Lordship the Hon. Justice Francis Belle, High Court judge.
The two hour sitting started with Chief Justice welcoming those in attendance with the requisite protocol list. Her Ladyship then invited the first speaker, Honourable Mrs. Kim St. Rose, Attorney General of Saint Lucia to address the gathering.
Mrs. St. Rose adopted the protocol list already established by the Chief Justice. She recognised this as a sombre occasion to bid farewell to our dearly departed colleague. She noted that this year we have ushered out some notable colleagues and that it reminds us of the fragility of life. "Who can forget Hilford's presence, wit and excitement on occasions such as these will be considerably dull as a result of his absence…" The Attorney General remarked that he had achieved three score and ten; was a man larger than life with a love for the Civil Code.
Mr.Deterville was also devoted to the education and improvement of his colleagues. Mrs. St. Rose expressed sincere condolences to the Deterville family, stating that their loss was also a loss to the Bar Association and Parliament. She noted that not only lawyers from overseas who were employed by the Attorney General's chambers to assist in complex matters; he was one of the local lawyers often retained for this purpose. Mrs. St. Rose ended her speech by expressing condolences on behalf of the Prime Minister, Cabinet, and the Attorney General's chambers. She stated that Hilford Deterville, Q.C. had made his place in history as a proud West Indian trained lawyer; President of the Bar Association; President of the Senate and with his knowledge and understanding of the law.
Mr. Anthony McNamara, Q.C. representing the Inner Bar addressed the gathering next. HE indicated that Deterville had a strong family, was a good friend and colleague. He was a good husband to Thecla for over 42 years; a good father, Methodist, and a righteous man. He summarised that Deterville would find favour with the Lord, and will be given a free pass inside.
McNamara described Deterville's as a happy home with neighbours, lots of children and grandchildren running around. He always had something to say, a judgment he was unhappy about, a Magistrate he wasn't happy with- and .McNamara would often say leave it alone. He remembered that he met Deterville when he was about ten years old and that it was not the most cordial of meetings. McNamara had just passed his Common Entrance exams and was 'liming' with his friends on the boulevard. He greeted Deterville by his nickname. He admitted that he did not know what the nickname meant and Deterville let him have it then and there in the Flamingo restaurant in front of everyone. After that when Deterville saw him, he joked that he did not go out of his way to harass him but he never let an opportunity pass.
He moved onto some twelve years later when McNamara started practising law. He remembered that Deterville had articled with his father, the late Desmond McNamara, Q.C. He described their special relationship over a shared and intense interest in discussing the Civil Code at length.
Deterville always liked to collect the post personally and would visit their chambers regularly. "It was an absolute pleasure to work with Hilford on a matter…He was a lawyer's lawyer, absolutely approachable… talk the law with new lawyers…he was formidable in court, very well prepared, and able to separate the wood from the trees…" McNamara concluded by offering condolences to the Deterville family.
Justin Simon, Q.C., former Attorney General of Antigua said a few words in tribute of his close friend. He indicated that the last time he had been here was to pay tribute to the dearly departed Justice Suzie d'Auvergne. He had arrived via LIAT and was picked up at the airport by Deterville. He remembered that his friend in his loud and articulate voice had indicated (when introduced as the Honourable…) "my learned friend is no longer Honourable, he is no longer Attorney General, the people of Antigua & Barbuda unceremoniously kicked out his party…" He had to admit that Deterville was correct.
Hilford Deterville, Q.C. had a first class Honours degree in Economics and a Masters from the University of the West Indies. He went on to read law at Hugh Wooding law school.
Deterville had a unique sense of humour and worked hard. He was one of the first UWI graduates to practise law in St. Lucia. He experienced rapid upward mobility in the profession and in 2002 was conferred to silk. He described briefly a few cases in which Deterville had made his mark including Prospere v. Prospere, Privy Council case; Auguste v. Neptune- 1997 case.
Deterville loved land law and was an advocate on behalf of the Land Registry. He had a deep and abiding love for Caribbean people. Therefore, it will come as no surprise that he was a strong proponent of the Caribbean Court of Justice being adopted by Saint Lucia as the final appellate court instead of the Privy Council.
According to the former Attorney General, "We are paying tribute to a man who was complex yet simple and soft; hard-nosed and a straight shooter, speaking his mind was a matter of honour." On 12th October 2014 in Toronto, Canada, Deterville wrote a letter to his close friends and family outlining his medical journey from having weak knees at the OECS law fair in September. He craved the court's indulgence in reading part of the letter.
The next speaker was Her Hon. Mrs. Christine Phulcherewho spoke briefly and extended sincere condolences to the Deterville family. She echoed the sentiments of previous speakers describing him as kind, vocal and intelligent.
Ms. Trudy O. Glasgow is a practising attorney at the law firm Trudy O. Glasgow & Associates and a court-appointed mediator in Saint Lucia (and has also taught law at University level in the UK)*
This column is for general use only, for advice specifically for your case, please see your lawyer.
Share your thoughts and comments: you are invited to email me at [email protected]
Next week: Special Sitting for the late Hilford Deterville, QC, Part 2