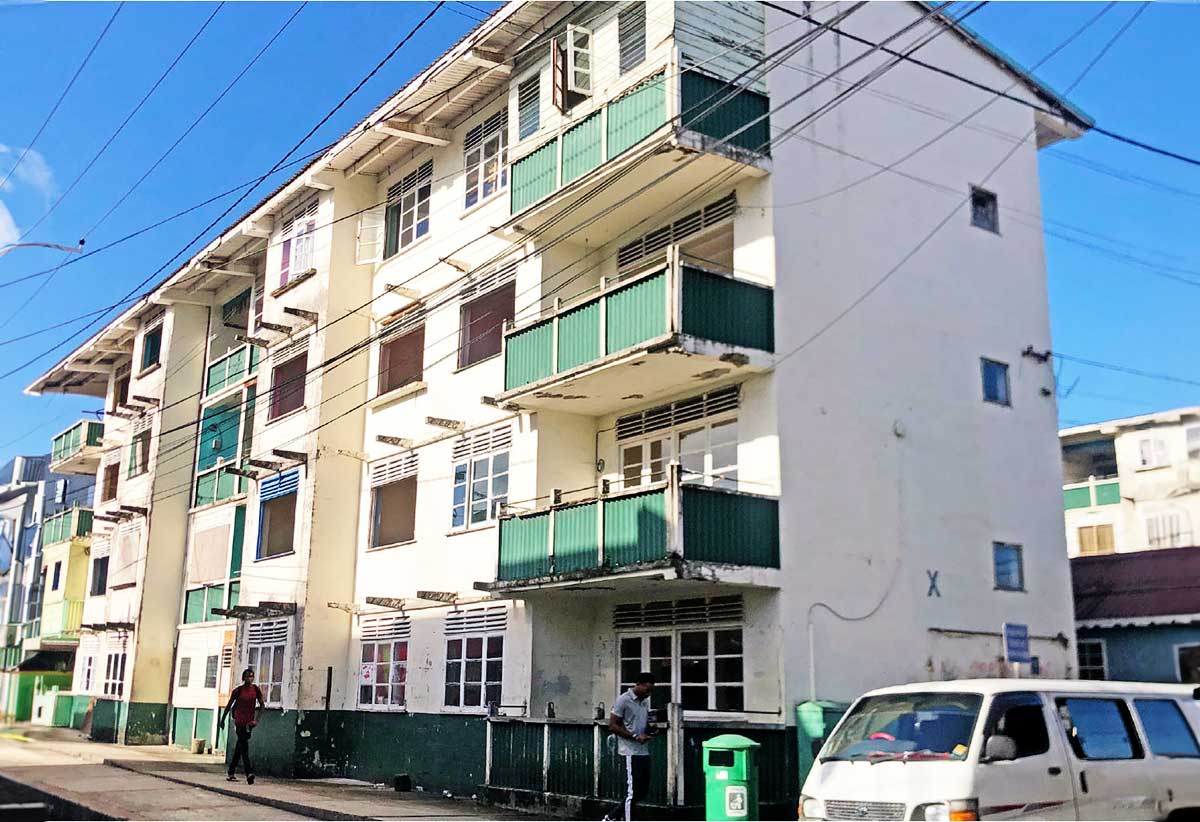 Government is moving swiftly with plans to demolish CDC Block X apartment building, in Castries, either this coming Sunday or Monday.
This much was disclosed by Housing Minister Richard Frederick, on Monday, at a media briefing.
He told reporters that by next Tuesday (October 3), "Block X will no longer be a structure that is standing". The minister said the occupants were previously informed of these developments and vacated the building quite smoothly.
Frederick disclosed that the authorities had put almost all the former CDC Block X tenants in better and in some instances, more expensive premises. Also, he said some former occupants have received assistance in constructing their own residences.
"All mechanisms are in place now, all the preparations are being made (and) the relevant utility companies have been contacted for the eminent demolition of Block X," declared Frederick.
The National Housing Corporation (NHC) has informed the former tenants to remove all their belongings from the apartments to allow the demolition works to proceed without undue disruptions.
Meanwhile, the NHC has relocated some tenants in anticipation of the demolition, which they deem necessary due to the building's structural deficiencies.
Speaking on the future use of this prime location in the city centre, the housing minister stated, "The land is prime property …that land there is valued at almost $1000 per sq. ft, it is top dollar land and therefore we need top dollar investment to go on that land.
"At this juncture, I cannot say with any degree of certainty…the land belongs to the Castries City Council (CCC) and decisions like this, I do not take unilaterally. We would have to do it in a very consultative way, bring all stakeholders to the table and a decision can be made, henceforth."
Frederick added that whatever structure is constructed at the location, "will be temporary for now, but we cannot permit any kind of haphazard structure or haphazard business to go there that would import (involve) any degree of permanence in that area. That area has to be developed in a 2023 fashion."
The former Colonial Development Corporation (CDC) apartment buildings were built in 1952 to house persons that had lost their homes, as a result of the catastrophic 1948 Castries fire.
Over the course of 70 years, the CDC apartments have provided needy accommodation for lower income families. But lately, more of these buildings have been determined to be 'structurally unsound' and a threat to public safety.
Housing Minister Frederick described the Block X building as structurally challenged, unfit for human habitation, and posing a threat to passersby.
Noting the urgency of the matter, and future steps to facilitate the redevelopment of this historic site, the Castries Central MP noted: "There were several incidents, no one knows what caused it, but there have been several chunks of concrete just falling from the building,".