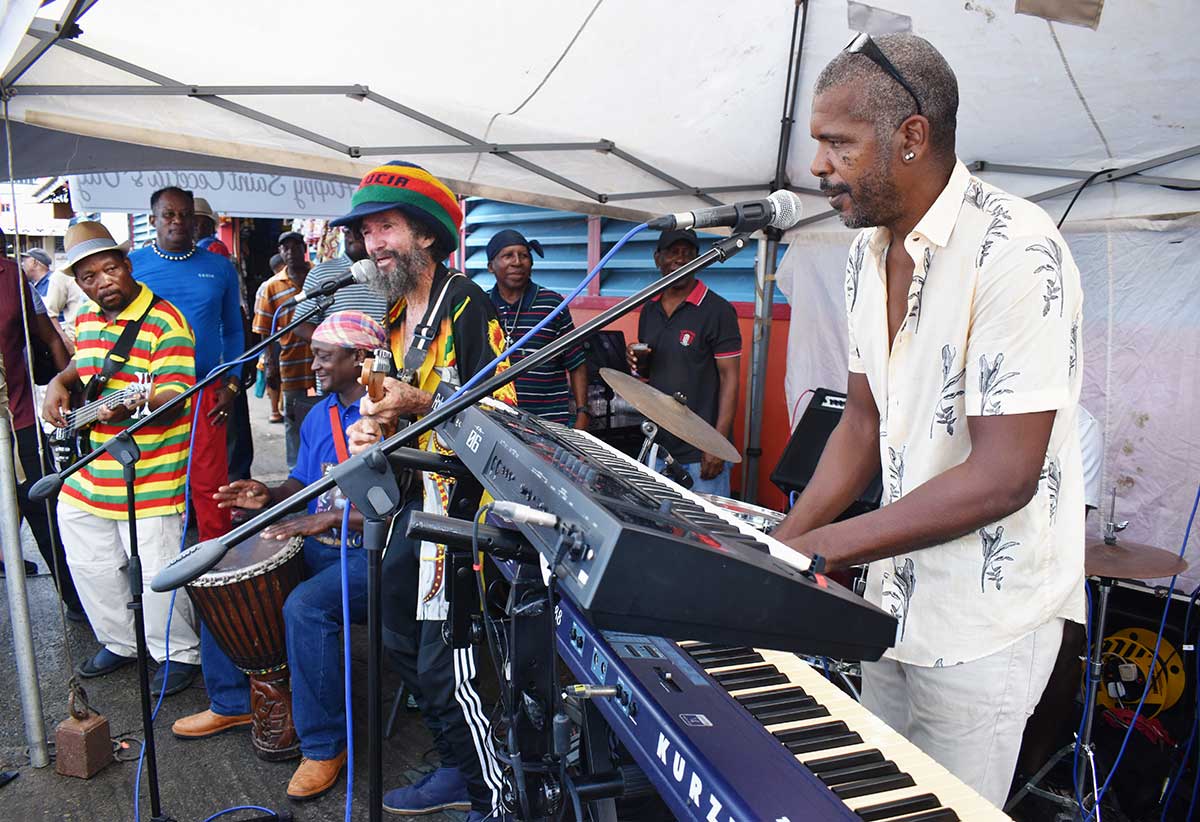 Over the years, it has been ascertained that music, like food, song and festival are essential elements of Saint Lucian culture or 'Lucianess'.  Many a Saint Lucian tradition is woven into rituals of church, primarily Roman Catholicism.  
Hence, it comes as no surprise that Saint Lucians observe a Feast of Musicians on November 22nd, the church assigned date to commemorate its Patron Saint of Musicians – Saint Cecilia.  Logically, the month of November has taken on similar significance as Music month.
The Cultural Development Foundation (CDF) collaborates with musical groups to create a programme and stage a number of celebratory activities in celebration of the Feast of Saint Cecilia.
This year, the activities again took off from early into mid-morning, with complementary acts following later in the day. From alongside the Castries – Gros Islet highway, adjacent to Mega J, down to the Castries Market and on Chausee Rd., and other locations on island; groups of musicians and involving secondary school students turned out to tingle the musical appetites of the public and passersby with live and entertaining sounds.