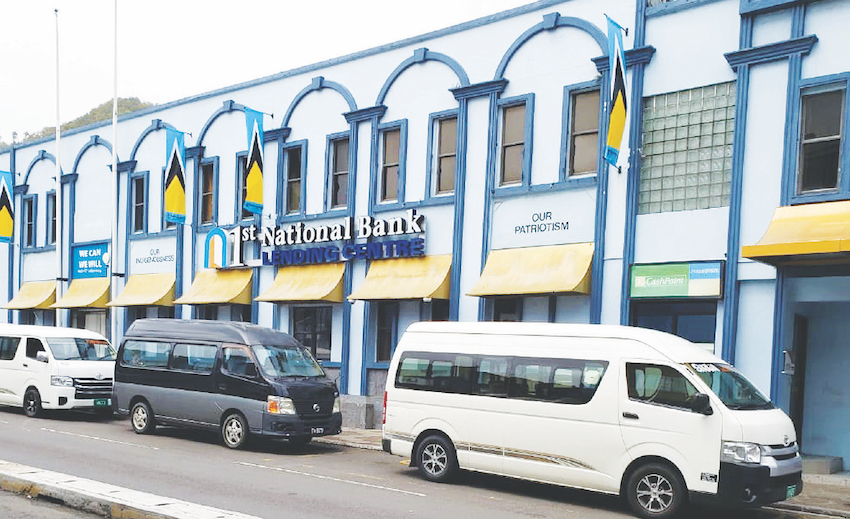 The day after the closure of their branches caught customers by surprise, 1st National Bank posted a reassuring message on their social media pages.
The bank announced on Tuesday that it had reopened its Bridge Street and Vieux Fort branches and had extended their hours of operation.
Customers were delighted with the news, but lamented bitterly about the disruption yesterday's closure had caused. According to a customer, the sudden closure caused her much distress as she was unable to manage her business transactions, including the payroll for her small business.
Several others shared her apprehension but were grateful for the bank's decision to extend its opening hours. On Bridge Street, the branches closed an hour later at 3:00 p.m., while the Vieux Fort Branch remained open until 4:00 p.m.
While no word was given on resuming business at the other branches, customers were assured that their online/mobile banking and 24-hour ATM services would not be affected.