Two major activities on the national calendar and one Constituency Council will receive St. Lucia Electricity Services Limited (LUCELEC) support for activities in observance of Saint Lucia's 43rd Independence. They are a national relay, musical showcase and a structure to fly our national flag.
LUCELEC has passed the sponsorship baton worth fifteen thousand dollars ($15,000) to the Department of Housing national rally that began on Friday, February 11.  The event dubbed "Komin Pa Komin" under the theme, "Celebrating progress, community by community" features all 17 constituencies. The first time showpiece is a standout on the National Calendar and is designed to "highlight the people of Saint Lucia, outstanding landmarks and characteristics of each constituency."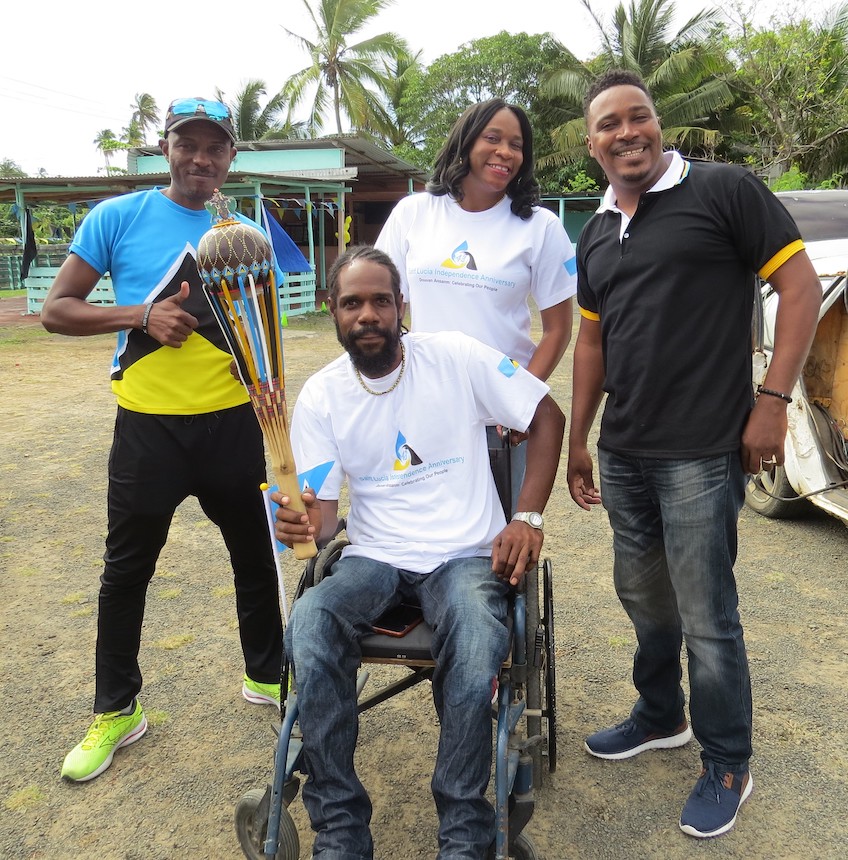 The company is also a Silver Sponsor of the Legacy Double Glory show scheduled for February 26. Legacy began three years ago as a showcase for the best in Saint Lucian calypso. This year, the event will feature Calypso Gold – 50 years in Saint Lucian calypso and Silver Soca – 25 years of Saint Lucian Soca. Public voting and a judging panel will select the best 25 in calypso and soca music to be featured on the show.
LUCELEC Corporate Communications Manager Mr. Roger Joseph says the company aligned itself with these two activities because they celebrate the best of what makes us Saint Lucian.
"Culture and history are important markers for a country during its Independence observance. "Komin Pa Komin" will showcase what makes each constituency unique – its "local heroes" and sites while Legacy highlights the sounds of calypso and soca in a unique way, where we tell the story of our history, culture, challenges and successes, ourselves and in our own way" he says.
LUCELEC has also agreed to install a flagpole for the Vieux-Fort South Constituency Council. The request was for the tallest electrical pole to showcase the Saint Lucia flag for that constituency's Independence activities. In its sponsorship valued at just under five thousand dollars ($5,000), LUCELEC will provide a more sustainable and modern structure than requested – one the Council can utilize for years to come.
Saint Lucia will observe Independence 43 under the theme, "Douvan Ansanm: Celebrating Our People" on Tuesday, 22 February 2022.