A week after the body of Saint Lucia Football Association Grassroots Development Officer, Victorin Lawrence was laid to rest, the football fraternity has been hit hard yet again.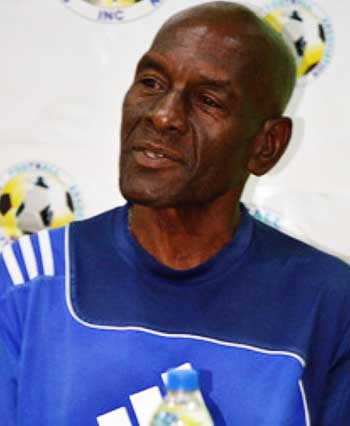 Albert St.Croix affectionately known by all and sundry as "VASSO" who led Vempers Sports Athletic Dramatic Club (VSADC) to an undisclosed number of football titles died peacefully at the OKEU Hospital at around 4.00 a.m. Thursday 7th January 2021 at the age of 73.
Vasso represented Saint Lucia up to his late 30s. He has 50 plus national caps under his belt and is a two-time Popham football champion (1987 and 1990).
Vasso grew up in the Conway area, now called the Castries Waterfront, and had a love for football from a child; he started playing organized football when he attended the St. Aloysius R. C. Boys Infant and Primary Schools.
He joined the Shamrock Football Team in the 1st Division and played midfield with players like Patrick "Shark" Gabriel, Hildreth "Bigdoe" Laurencin, John 'John-John' Laurencin, Allan 'Ball' Southwell, Rupert Polius, to name a few. During this period Shamrock and CYO were top rivals with both teams possessing most national players. The two teams drew massive crowds at the Marchand Grounds during their encounters. Vasso was first selected to represent the National Football Team in the early 1970s, as a member of the Shamrock Team.
At the time of his passing he was employed as Youth Development Officer of the Saint Lucia Football Association (SLFA), he has done work with the Preschool Grassroots Programme as Coordinator and Coach and Grassroots and Youth Development Programme Coordinator for the Northern Region.
Meanwhile, since his passing, messages of condolences have been pouring out from all walks of life.
SLFA Communication Officer, Michael Pierre: "I really wanted to go and see him, but I was prevented from doing so as I just had surgery. Sad loss".
Vieux Fort North Veterans –Richardson O'Brian: "We extend strength to the families of VASSO and by extension the SLFA; that's a journey we all have to go through one day. Be strong"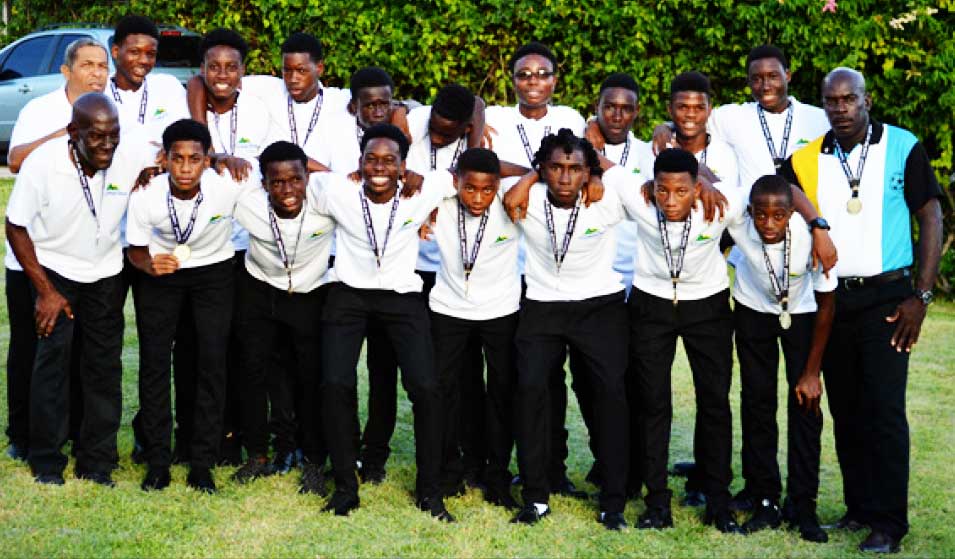 Dennery All Blacks Veterans: "DAB extends deepest condolences to Vasso's  family, members of VSADC, the SLFA and the entire football family".
Davidson 'Weng Weng' Beliazie: "When I joined the VSADC team, Vasso was the one who made me know and understand what it is to take a punch and give a punch. He always told me, when you give your punch the person that give you the punch is not supposed to come back around you. Thanks to Vasso I adapted that aggression; he made me understand what it is to be living. Rest In Peace, Coach".
CEO Veterans in Sports Inc (VISI) Alvin Malaykhan: "On behalf of Caricom Masters and the entire Veterans Football fraternity, we at VISI would like to extend our sincere and heartfelt condolences to the family of Coach Vasso on their loss. May God give his family and friends the support and guidance through this difficult time".
Marchand Veterans – Alvin Xavier: "Condolences to Coach Vasso's family, VSADC and Saint Lucia in General. We have lost Saint Lucia's most successful coach".
Hubert Pierre: "Last year we lost one of our skippers in Kenneth Foster and we also lost Wewin or others may know  him as Gomes. It was also hard when I learnt we lost "Cat" that is Kieran. Today the loss of Vasso or Cassim Louis, as I know him, means that I have lost a friend and VSADC has lost a stalwart".
"We played together for many years and later he became my coach .We were part of the VSADC 7 Up team which boasted players like Coco, Wax, Snow, Benjy, Pokina and Bob, in my estimation no VSADC team was ever better than that team".
"Then he put together the mighty VSADC team of the late 80s and 90s, as coach he planted the name VSADC in many youths minds .We had a love hate relationship with CYO and epic battles with Nyabingy. I was there with him as assistant coach. I remember the battle I had with my friend and class mate Mark Louis over him. RIP brother".
Earl Jean: "Wow! Tough, sad day again; sleep in eternal peace coachman".