On Thursday, July 22, 2020, the Ezra Long Laboratory of the Owen King EU hospital reported that from a batch of 60 tests conducted, there was one positive case of COVID-19. The individual is a 59-year-old female who arrived in Saint Lucia on July 10, 2020.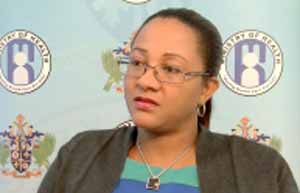 Upon return to Saint Lucia, she was placed in institutional quarantine and was tested seven (7) days later as per quarantine protocol. Upon receipt of the results, the individual has been transferred to the respiratory hospital for isolation and related supportive care. She is currently doing well.
The Ministry of Health was also informed by the St. Vincent's Health Ministry of a Saint Lucian national who travelled to St Vincent and the Grenadines on Sunday, July 19, 2020, and after screening was tested positive for COVID-19. Currently, we are investigating the matter and in the process of undertaking contact tracing for this individual.
The Ministry of Health once again reiterates the importance of quarantine for returning nationals and visitors as it is a great measure in minimizing the risk of transmitting COVID- 19. It is with this; we ask people to adhere to the 14 day quarantine time and for those in-home quarantine, to stay there for the full period of time. This action is expected to protect the health and safety of every individual within our country.