An 18-strong female Saint Lucia Under-14 football team leaves the Island today for the Cayman Islands where they will participate in the Caribbean Football Union (CFU) Under 14 Tournament.
The team is drawn in Group 2 together with Curacao, Barbados and Cayman. While the team views the outing as one of development in preparation for 2020, nevertheless Head Coach Denis Didier is quite optimistic that the team will do well and give a very good account of itself  its objective is to win.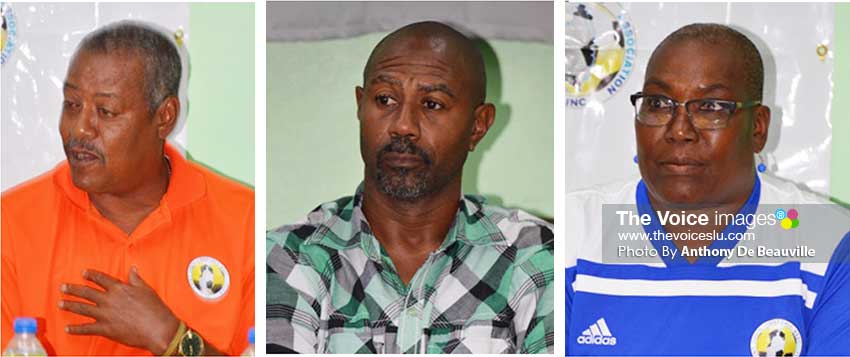 Five of the players are currently on the National Under 17 Ladies team.
Saint Lucia open their campaign against Curacao on Monday 5th at 5.00 pm. This will be followed by their match up against Barbados on Wednesday 7th also at 5.00 pm, with their final game against Cayman Islands scheduled for Friday 9th at 7.00 p.m.
The Team is as follows:           Fostina James, Harmaine Jones, Freegeane Joseph, Anicka Louis, Nieasha Edward, Petra Mathurin, Safiya Octave,     Anaya St. Rose, Zania Sandy, Shaniya Scott, Makihaya Smith, Sabrina Avril, Donegze Swanson, Jerddel Emery, Asa Alexander,            Dona Sealy, Joy Anne Charlery and KirsheenaInce.
Accompanying the team to the Caymans are Head Coach Denis Didier, Assistant Coach Vance Vitalis and Manager ExaminPhilbert.
The team returns on Saturday 10th August.