LABOUR Minister Stephenson King is not averse to a lump sum — or bonus, as it is called in the private sector — being given to Government workers for Christmas.
He told reporters just last week that with the type of commerce associated with the festive season and with financial institutions willing to provide all types of loans and workers going for them, a lump sum should be considered as it helps workers get back to a normal life come January.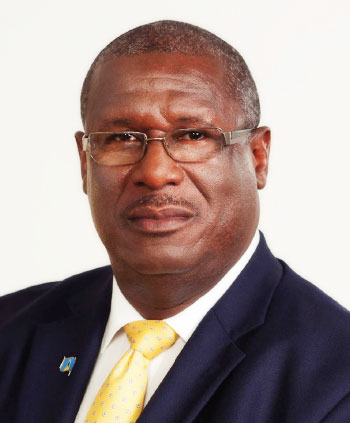 "I think it's an idea, a suggestion government can give consideration," King said.
The minister was questioned in light of a request from the National Workers Union (NWU) to government to provide workers it represents with a lump sum for the Christmas.
Since the request, which government seems to have favoured, the NWU had gone on to accept the lump sum, stating thus in a press release:
"Please be informed that the National Workers Union (NWU) has agreed to accept a Lump Sum Payment of one thousand dollars ($1000.00) to be paid TAX FREE before Christmas 2018 to NWU Bargaining Units of the following Departments: Government Daily Paid, Government Non-Establishment workers, Watchmen, Constituency Councils, Victoria Hospital and other government units within the NWU Bargaining Unit. We do expect the payment will cover all our members up to December 2018 including persons who retired recently."
It is not yet clear whether the other trade unions have accepted the government's offer, all of which are members of the Trade Union Federation (TUF).
The Voice has however learned that trade unions under the TUF umbrella are studying the offer closely.
Meanwhile, the NWU says it will meet the Government Negotiating Team early in January to commence and conclude negotiations to cover the triennium from 2019 going forward.