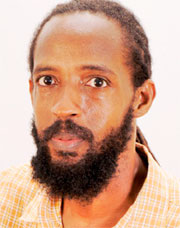 I do not live my life with regrets but when I saw the back and forth between reporter Miguel Fevrier and Tourism Minister Dominic Fedee on the question of concessions given to a hotel, I could have said that I wanted my vote back.
In fact, I referred to the minister by some unsavoury descriptive, yelling at my computer monitor. But that is stupid to demand your vote back. What we have to demand is transparency and accountability, a tagline for the SLP some elections ago, though I do not think they met that declaration.
The minister really undermined his credibility as a minister; a minister who cannot answer a simple yes or no question. One now has to wonder what does he have to hide. The statements from the minister were also denigrating to common people who congregate in the market and Constitution Park, the same common people who put him into office.
The question now is does a minister come to the people for every decision he must make? The answer is no. The minister must have a certain amount of autonomy and integrity. But money does influence elections and Saint Lucians have to wake up to that consequence of campaign financing.
Political parties, which sadly form government, are a business. At the end of the day, it is the people who fund the campaigns who eat the steak.
I recently asked someone what it would take to win the Anse la Raye/Canaries seat in the next elections. He acknowledged the need to move away from the two-party political system. His answer to me, though, was that I would need a lot of money. That certainly was not encouraging and a lot can be read into this answer.
But it is the money that corrupts our politics. Am I the only one who sees that? I don't think so. It is just that we have resigned that there is nothing we can do about it but, I dare say, there is.
But back to incredibility and accountability. As I said before, I do not think that a minister has to come to his constituents for every decision he has make, but when you have to take a decision to sell the Sab Wisha Beach to put a hotel, I think that that is something a member of Parliament, Minister or Prime Minister should come to the people with. Moreso, if you plan to change a face of a place like Vieux Fort, the people who put you there should be part of the discussion.
We as Saint Lucians have to demand more participatory governance. The politicians have to know who they have to answer to first and it is not to the investor.