IN spite of an ongoing economic crisis — created by a slump in global oil prices — Venezuela has maintained a high level of human development, according to the U.N., better even than many of its regional neighbors.
The U.N. Development Program released its 2016 Human Development report this week, ranking Venezuela 71st out of the 188 countries examined.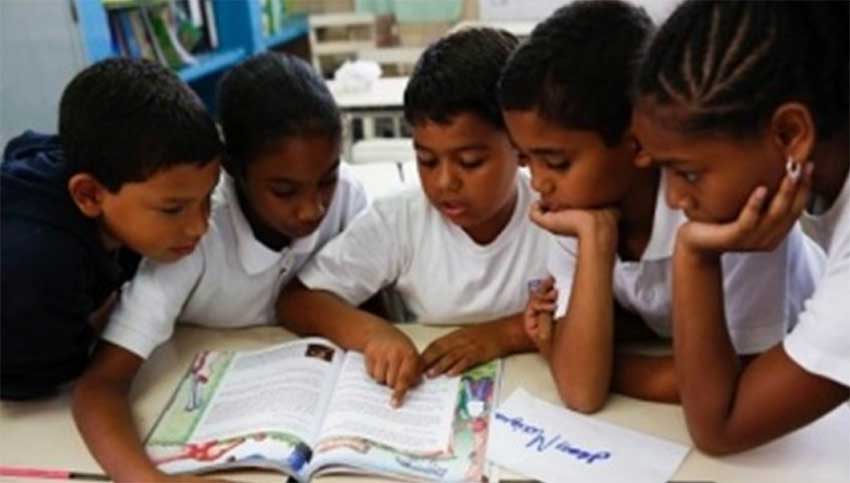 The Human Development Index is a scientific indicator which takes into account life expectancy, literacy and the general quality of life in each country.
Despite ongoing food and medicine shortages — largely due to illegal hoarding by corporations owned by the right-wing opposition — Venezuela maintained a higher ranking than Brazil, Peru, and Colombia.
In the report, each of the 188 countries is given a measurement between zero and one. The closer to one, the higher the level of human development.
Venezuela was measured at 0.767 — better than Brazil's 0.754, Peru's 0.740 and Colombia's 0.727 — only slightly lower than its 2013 rating of 0.771, and significantly higher than its ranking of 0.677 in 2000, just as President Hugo Chavez came to power and initiated his Bolivarian Revolution.
In South America, only Chile, Argentina, and Uruguay had higher rankings than Venezuela.
Overall, the U.N. report noted that despite the general progress recorded in the Human Development Index during the last 25 years, extreme poverty and exclusion persist in Latin America, mainly due to unequal distribution of income.
The report also addresses the role of women, who continue to be poorer in general terms, partly because of unpaid work that undermines their professional and personal development. It also identified a deepening of inequalities against the indigenous population, who on average receive fewer years of education.
The report highlights the need to target universal policies to reduce human development deficits among the excluded. It directly recommends promoting inclusive growth, with an emphasis on women and mobilizing resources to meet human development priorities.