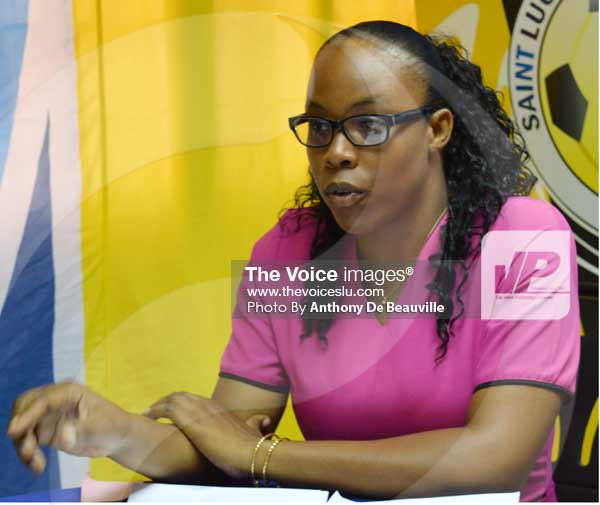 FOUR games are scheduled for today as matches continue in the Inter Club Senior Men's Championship dubbed "The President's Cup," organized by the St. Lucia Football Association.
The matches scheduled are Northern Zone – B Dominators vs Police from 5:00 p.m; Big Players vs La All Stars at 7:00 p.m. Both encounters will be played at the Marchand Grounds.
In the Eastern Zone – E, Survivals vs Leeds from 4:00 p.m. at the Dennery Playing Field. Eastern Zone – H, Foundation vs Bays from 5:00 p.m. at the Anse la Raye Playing Field.
Thirty one clubs are competing in the championship split into eight groups.
Northern Zone – A & B – Nyah FC, Des Barras, Super J Northern United, Flames FC, Dominators, Big Players FC, La All Stars, Police FC.
Southern Zone C&D – Young Roots, W. Mangue U, Pascal's Joseph, Samos Jovenes FC, Black Tiger, Platinum FC, The United Stars FC.
Eastern Zone E&F – Rovers FC, Small Axe FC, Praslin Bay FC, On the Rock Strikers, Survivals FC, Lion Heart FC, Leeds United, La Pointe FC, Piton Travel Young Stars.
Western Zone G&H – All Stars 1987, Ciceron FC, Young Roots FC, CT Foundation, RV Juniors, Foundation and Bays.
The clubs will play each other in their respective groups, while the top two clubs will then proceed to the next round of competition. The semi final and final which will determine the top eight clubs will form a first division for 2016.
The top club at the end of the championship will receive $10,000.00, second place $5000.00 and third place $3000.00. The championship is sponsored by Scotts Sports and Awards and South Shoe Store.
The President's Cup was officially launched at a press conference on Tuesday morning at the headquarters of the SLFA, whose Assistant Executive Dianthea Justin spoke on the objective of the championship:
"In an effort to continue the development process of football in St. Lucia, the SLFA enforced the re registration system of football clubs within the district football leagues. A total of 36 clubs emerged from this system and hence the SLFA created the President's Cup along with the mandate of the President".